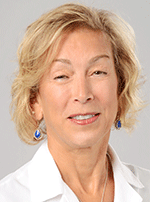 ANN ARBOR — Rosalie Tocco-Bradley, Ph.D., M.D. has been appointed chief medical officer for St. Joseph Mercy Ann Arbor and St. Joseph Mercy Livingston hospitals. 
She will oversee administration for medical staff, graduate medical education, patient safety, clinical quality, accreditation, and care management.
An anesthesiologist by training, Dr. Tocco-Bradley, of Ann Arbor, has worked at both hospitals. During her tenure as chief of staff of St. Joseph Mercy Ann Arbor, Livingston, and Saline hospitals, Dr. Tocco-Bradley spearheaded the transition of three separate medical staffs into one with unified departments, credentialing, bylaws, and policies.
Dr. Tocco-Bradley earned her medical degree at Harvard Medical School and her Ph.D. in human physiology from the University of Michigan.
Facebook Comments