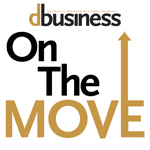 DETROIT — Lutheran Social Services of Michigan has named Sam Beals as its new CEO.
Beals comes to the agency from Wedgwood Christian Services in Grand Rapids, where he served as CEO since 2006. Beals also headed Christian Counseling Center from 1993 to 2006, and served in senior leadership positions at D.A. Blodgett – St. John's, both in Grand Rapids.
He is a certified fundraising executive and a licensed professional counselor, with a master's in management from Aquinas College, Master of Arts in Clinical Psychology from Wheaton College, and is a graduate of Calvin College. Beals also has certifications in management, ranging from executive leadership, business, social work, and fundraising.
The agency has also appointed Vickie Thompson-Sandy, who served as Interim CEO during the search, as president.
---