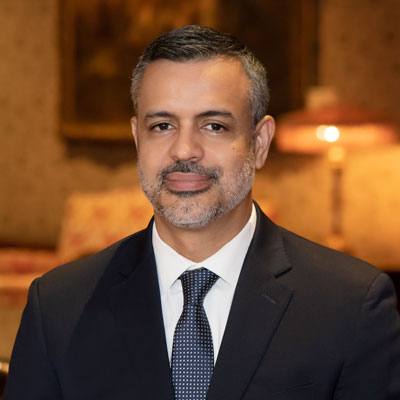 The Detroit Athletic Club, located in downtown Detroit, announced hospitality industry veteran Luis A. Castro as its new facilities director, effective Jan. 1.
Castro recently served as the inaugural chief engineer for the 17 buildings and 268 units of the beachfront Margarita Vacation Club, a Wyndham Destinations property located in St. Thomas, U.S. Virgin Islands, which opened in 2018. For 19 years, Castro's career included engineering and operations positions at the Hyatt Regency St. Louis, Loews Miami Beach Hotel, the Ocean Reef Club in Key Largo, Sheraton Miami Airport Hotel and Executive Meeting Center, the Fontainebleau Miami Beach, and the Washington (D.C.) Hilton.
"Luis' experience and background is perfectly suited to help the DAC continue to grow and improve," says Charles Johnson, the club's executive manager.
Castro was director of facilities management for Dallas county, Texas, overseeing 55 county-owned buildings and 10 leased facilities totaling 8.5 million square feet. Among the responsibilities was construction oversight for the first WELL-certified building in the state of Texas. The building standard is the premiere for interior spaces and communities seeking to install, validate, and measure features that support and advance human health and wellness.
"Our engineering and facilities management teams are highly trained, long-tenured professionals, so both Luis and the existing staff will benefit from his joining our team. And as a dedicated family man, Luis fits in well with the DAC culture," says Johnson.
Castro will help the Detroit Athletic Club engineering team with its activities and focus on strategic initiatives including managing capital expenditure projects, leveraging facilities technologies, and planning for the future. He spent his first month working with Bruce Baka, who held the joint title of facilities director and chief engineer. Baka was one of six individuals who have held the chief engineering position in the 115-year-old clubhouse designed by Albert Kahn. Baka retired Dec. 31.
The Detroit Athletic Club was founded in 1887 and is in the city's theater and sports district. It was named the No. 1 athletic club in the country for 2019-2020 and 2021-2022 by the national Club Leaders Forum, which awarded the club the Platinum Clubs of America Five Star Clubs of Excellence designation. The honor represents the top 5 percent of America's Top Private Clubs of Excellence.
Facebook Comments