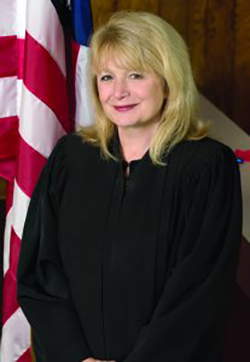 The Northwest Wayne County chapter of Families Against Narcotics (FAN) announced retired judge Laura Mack has been named president of the organization.
The chapter's mission is to save lives by empowering individuals and communities through education, prevention, and support. By partnering with treatment professionals, the legal community, public safety, schools, and other help organizations, the Northwest Wayne FAN chapter hopes to facilitate change in the way addiction is viewed and treated in the Northwest Wayne County communities.
It also hosts free monthly forums on the first Monday of every month, where speakers educate the audience about addiction and recovery. The group offers a bi-monthly meeting of a group called Stronger Together, which provides support to families affected by the addiction of a loved one.
Mack acknowledges that the last two years have been challenging for FAN but is hopeful that 2022 will be a better year. Goals for the year include expanding its Hope Not Handcuffs to more Northwest Wayne County police departments and continuing the recovery home scholarship program that was started in 2020.
Facebook Comments