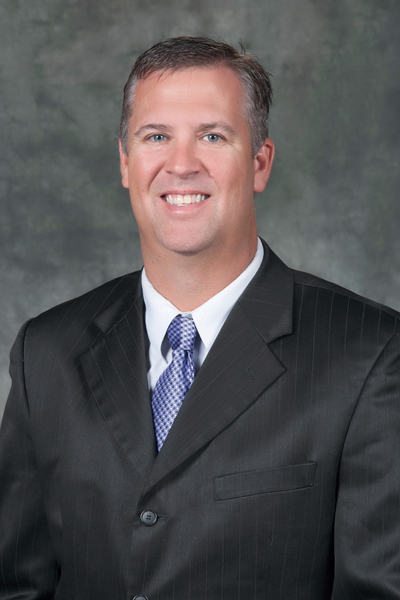 Detroit Athletic Club athletic director Rob Barr has been named Club Athletic Director of the Year by the North American Association of Club Athletic Directors.
Barr previously won the award in 2011 and is now the only person to have been honored twice with the award, which recognizes the top athletic director among private-membership clubs in the country. He received the award for his outstanding achievements and success in operating the athletic programming, including in the midst of the COVID-19 pandemic.
"The virtual athletic sessions Rob initiated were undeniably the most important and successful thing the DAC did to keep members engaged during the club's shutdown," says Charles Johnson, executive manager of the DAC.  "He understood that it wasn't just the function or subject of what the virtual session was covering. It also included the personal element of connecting members with their fellow members and allowing them to engage with the staff that they have grown to care for."
Barr, who joined the DAC in 2001 after working at the Indianapolis Athletic Club, introduced the DAC's Detroit Cycling Championship in 2017, which earned a spot on the Pro Road Tour criterium schedule from USA Cycling, the national governing body for bicycle racing in the U.S. Barr also staged the DAC's first Women's Pro Squash Tournament in 2019 and leads the Michigan High School Athlete of the Year program.
"Rob is viewed nationally as an industry expert, a person that other clubs call for information, insight or counsel," says Johnson.
At the DAC, Barr is a leader of the club's initiative Vision 2025: Live Longer, Better, which focuses on health, wellness, and recovery. He has also played an integral role in the ongoing renovation of the club's natatorium and gymnasium, which is expected to be completed in Fall 2020. Additionally, Barr is a leader of the DAC Excellence Team and runs an employee wellness program.
Outside of the club, he is a member of the Detroit Sports Commission and part of the Detroit Regional Chamber's Leadership Detroit XL cohort.
The DAC was founded in 1887.
Facebook Comments