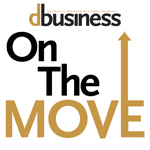 PLYMOUTH TOWNSHIP — Heather Rone has joined Delphinus Medical Technologies Inc. as the company as vice president of clinical affairs.
Her addition to the Delphinus team is pivotal as the company embarks on a large clinical research program in support of regulatory approval for its non-ionizing breast cancer screening technology.
Previously, Rone, who has a background in clinical and regulatory achievements within the medical technology industry, worked at U-Systems Inc., maker of an automated breast ultrasound system. She has led multiple prospective clinical trials in the U.S. and Europe, enrolling over 18,000 participants that culminated in the first-ever FDA approval for a breast ultrasound screening indication.
She was responsible for developing and executing a comprehensive global training program in support of commercialization and educational objectives. Among her many accomplishments, she was instrumental in earning additional regulatory approvals for the technology in the U.S. as well as global markets.
 
Facebook Comments