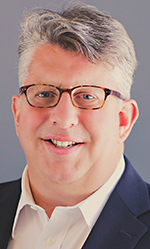 The Alliance Defending Freedom has granted attorney Daniel P. Dalton the organization's Silver Service Award in recognition of his work defending the right of Christian churches and other institutions to practice religious freedom.
Dalton, co-founder of Detroit-based Dalton & Tomich PLC, represents churches and others in land use and zoning cases. He represents clients in the Religious Land Use and Institutionalized Persons Act, also known as RLUIPA.  Dalton is the author of a book dedicated to RLUIPA – Litigating Religious Land Use Cases, published by the American Bar Association.
Dalton & Tomich, PLC also represents religious institutions in church property disputes and employment law matters, offering comprehensive legal services to Christian organizations and other religious institutions.
Dalton is a graduate of the University of Detroit School of Law and Western Michigan University.
---