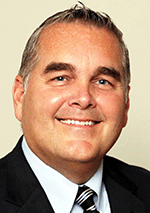 BIRMINGHAM — The Community House has named William Seklar as its new president.
Seklar, has more than 20 years in management, purchasing, and development experience. He most recently was president and CEO of the Children's Leukemia Foundation of Michigan, managing the overall operations, programs, and services. While at the nonprofit, he secured the foundation's first eight figure endowment pledge in the foundation's history, created and led its first ever-managed endowment fund campaigns, as well as opened up the foundation's first regional office in West Michigan.
Previously, Seklar, of Birmingham, was chief development officer at Manresa Jesuit Retreat House, overseeing the growth and stewardship of its first endowment fund and the nonprofit's annual fund appeal, donor cultivation initiatives and annual gala. Seklar was also director of development for the Birmingham/Bloomfield Chamber. also worked for the Beaumont Foundation and Beaumont Hospitals.
He received his Bachelors of Arts from Michigan State University, with a major in communications, and a minor in business management and public relations. 
---