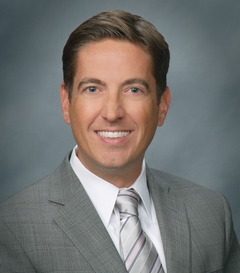 Clark Hill has announced the promotion of senior attorneys to members and associates to senior attorneys in its Birmingham, Detroit, and Grand Rapids locations.
"We congratulate our new members for their demonstrated excellence and sustained accomplishments at Clark Hill," says John J. Hern Jr., CEO. "Their dedication to client well-being and success is exceptional, and we are confident they will continue our tradition of delivering the highest quality service in their practice areas. We also applaud the progress our new senior attorneys have achieved and look forward to their future advancement."
Brandon J. Muller is a new member in the Birmingham office. He is a civil engineer and a member of the real estate services practice, focusing on real estate and construction law.
Jason Canvasser, Ellen Hoeppner, Karen Kett, Carly Machasic, and Mark Nasr are new members in the Detroit office.
Canvasser is a member of the litigation practice. He represents clients in general litigation matters, including complex commercial cases, contractual disputes, defense of premise liability and auto negligence claims, landlord-tenant matters, and issues related to bankruptcy and creditors' rights.
Hoeppner and Machasic are members of the labor and employment practice and represent employers.
Kett is a member of the immigration practice. She provides short- and long-term planning for corporate sponsorship of all immigrant and non-immigrant visas. She also counsels companies on immigration regulatory compliance.
Nasr is a member of the construction law practice and represents design professionals, including engineers and architects, general contractors, subcontractors, developers, and property owners.
Nancy Mullett of the Grand Rapids office is a new member of the education and municipal law practice who focuses on labor negotiations, employee misconduct, discrimination and harassment complaints, best practices in human resources, and wage and hour laws.
Clark Hill's new senior attorneys include Loukas Kalliantasis in the corporate practice in Birmingham, Lindsey Medina in the immigration practice in Detroit, and K.J. Edward Fornell in the business litigation practice in Detroit.
Facebook Comments