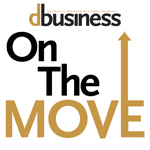 DETROIT — Clark Hill PLC has added Jeffrey M. Gallant, Jeremy S. Motz, and Michael J. Pattwell to its Detroit office.
 Gallant, far left, is a member in the Construction Law Practice Group. His clients include general contractors, subcontractors, suppliers, architects, engineers, surveyors, surety and insurance companies, municipalities, developers, and property owners. 
Motz, center, is a member in the Education, Municipal and Real Estate Practice Groups. Motz principally focuses his practice in assisting public and private sector entities in a wide variety of transactional matters. Motz regularly counsels public school districts and charter schools with respect to a variety of educational and operational issues, as well as compliance with the Revised School Code, the Freedom of Information Act, the Open Meetings Act, the Family Educational Rights and Privacy Act and other laws governing public bodies.
Pattwell is a member in the Litigation, Political Law, and Environment, Energy, & Natural Resources Groups. Pattwell has represented clients before a variety of courts and administrative agencies spanning several states and the District of Columbia.
Facebook Comments