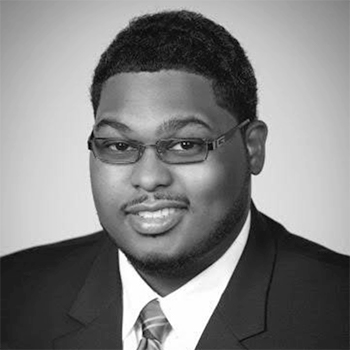 Schoolcraft College, a community college based in Livonia, announced the selection of Christopher Hunter as its first director of equity and engagement.
In his new and newly created role, Hunter will focus on working with Schoolcraft faculty, staff, and students to assess and develop college-wide initiatives that support the overall strategic plan to integrate IDEA best practices into all processes and infrastructure.
"We are extremely pleased to welcome Christopher Hunter to our team at Schoolcraft College," says Glenn Cerny, president of Schoolcraft. "He is eminently qualified to lead the many initiatives to ensure IDEA will be inherent in the framework of all the College does. We look forward to furthering our progress and creating an even more inclusive and equitable environment for our students, faculty, staff and community members."
He holds a bachelor's degree from Wayne State University and is working towards his master's currently.
"I'm excited for the opportunity to help lead Schoolcraft College's equity and engagement
efforts," says Hunter. "I know the College has been working hard on many important initiatives to raise equity and engagement. I look forward to meeting everyone, getting to work, and most important, creating the inclusive environment that everyone associated with Schoolcraft College deserves."
The college enrolls more than 30,000 students each year in both credit programs, continuing education, and professional development courses. It has over 130 different academic majors and programs leading to a skills certificate, certificate, associate degree, or post-associate certificate, plus a Bachelor of Science degree in culinary and dietary operations management.
Facebook Comments