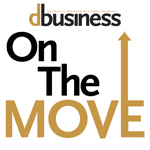 BINGHAM FARMS —The Chaldean American Chamber of Commerce has named its newly elected and re-elected board members for 2015.
Chamber board members are active in public policy, business and nonprofit work and may serve a maximum of three consecutive two-year terms. The Board meets monthly and works collaboratively to strengthen and promote Chaldean business and culture.
The board officers are: Chairman Saad Abbo of West Bloomfield, president of U.S. Ice Corp.; Executive Vice-Chairman Mark Sarafa of Highland, owner of Pop Daddy Popcorn; Vice-Chairman Saad Hajjar of West Bloomfield, president of Abcosat Corp.; Treasurer Sylvester Sandiha of West Bloomfield, managing member of Pinnacle Management Group; and Secretary Michael Romaya of West Bloomfield, partner at Varnum Law.
The 2015 executive committee includes, Brandon Shamoun of West Bloomfield, an attorney with McGlynn Associates; Sharona Shapiro of West Bloomfield, development director at Jewish Hospice and Chaplaincy Network, and Stephen Yatooma of Birmingham, director of technology at the Wayne County Sheriff's Office.
The 2015 directors are: Ronnie Babbie of West Bloomfield, marketing director of Solutions Pal; Nahid Elyas, MD, of West Bloomfield, physician at St. John Providence Health System; Eman Jajonie-Daman of Bloomfield Hills, senior immigration attorney at Hakim, Daman & Toma PC; Peter Karadjoff of Beverly Hills, president of Providence Park Hospital; William Mansour, a CPA from Royal Oak; Maher Shounia of West Bloomfield, vice president at Comerica Bank, and Patrick Tomina of West Bloomfield, CFO for w3r Consulting.
The Chaldean American Chamber is comprised of more than 900 members representing more 3,500 area businesses.
 
Facebook Comments