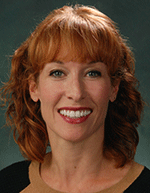 DEARBORN — Carhartt, a premium work wear brand, has named Andi Lobdell as its new senior vice president of customer experience.
In this newly created position, Lobdell will lead the distribution, logistics, demand planning, order management, and customer service teams and will be responsible for creating and executing a vision to enhance the service experience of Carhartt customers.
Lobdell most recently worked as managing director at Root Inc., a business strategy consultancy where she successfully guided companies in the creation of customer-first cultures. Previously, Lobdell served as the senior vice president of merchandise and strategic planning, as well as the vice president of finance at the Borders Group Inc. She has also worked in multiple leadership positions at the Gap Inc.
Lobdell earned her Master of Business Administration from the University of Michigan and her Bachelor of Science in Accountancy from Indiana University.  Additionally, Lobdell is also a Certified Public Accountant.
Facebook Comments