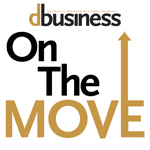 DEARBORN — Monica Neville, Jordan Mann, and Aaron Barndollar have joined Campbell Marketing & Communications, based in Dearborn.
Neville, far left, of Bloomfield Hills, will serve as account director, diversified practice, and manage new clients. She brings extensive experience in the automotive, finance, tourism, consumer packaging goods and entertainment industries gained through working with Toyota, Holden, Buick, Cadillac, Chevrolet, Kraft, Honeywell, and Harpo Productions.
Mann, center, of Detroit, will serve as senior account executive and execute public relations programs in support of Ford Performance's action motorsports activities. A graduate of Illinois Wesleyan University in Bloomington, Mann previously was assistant director of public relations at Red Frog Events in Chicago.
Barndollar, of Allen Park, will serve as an assistant account executive primarily on the company's Ford Motor Co. Fund account. A graduate of Wayne State University, Barndollar comes to Campbell after serving as executive director of the Center of Music & Performing Arts Southwest  and as humanities programming coordinator for the Arab America National Museum.
 
Facebook Comments