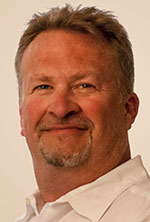 DEARBORN — Matthew Nickell, Michael Goodwin, and Jenn Goethel have joined Campbell Marketing & Communications, an independent communications agency.
Nickell, far left, of Livonia, is a front-end web developer and will work on client website development and design. Prior to joining Campbell, Nickell was a user experience designer at Oracle and a software engineer at BigMachines Inc. He is a graduate of Michigan State University.
Goodwin of Chelsea, center, is an account executive handling product and technical inquiries within the Ford Performance Information Center. Prior to joining Campbell, he served several racing teams and racing enthusiast organizations as crew chief and car chief. Goodwin is a graduate of the University of Michigan.
Goethel, of Southgate, will serve as assistant account executive and create client social media as well as content for the agency's own website, Twitter and Facebook presence. A graduate of Indiana Wesleyan University, Goethel has worked in promotions and event management for her alma mater, the NFL, Missouri State University, Wayne State University, WIWU-TV and ESPN Radio.