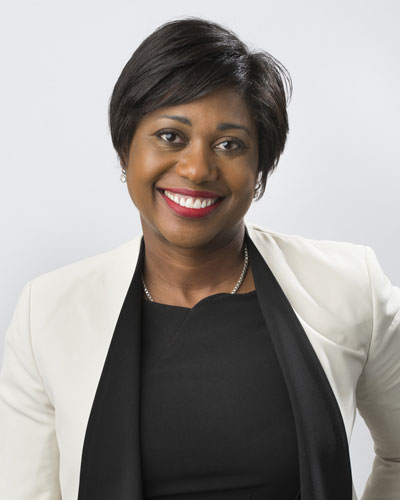 Butzel Long attorney and shareholder Geaneen M. Arends has been named practice department chair for the firm's corporate and real estate practice departments.
In Arends' new role, she will be responsible for the management and oversight of the firm's corporate and real estate attorneys, who will report to her regarding the strategic goals, budgeting, forecasting, and direction of the practice groups. Arends is based in the Detroit office and concentrates her practice on mergers and acquisitions, business formation, general business, and commercial real estate transactions.
"Geaneen is a talented attorney who is highly regarded both internally and in the community," says Justin G. Klimko, president and CEO of Butzel Long. "She has demonstrated excellence in her law practice and leadership ability in numerous roles. Geaneen is an outstanding addition to our leadership team, and we are enthused about the emerging generation of leadership in our firm, of which she is an important part."
Arends has a reputation for having a long-standing commitment to pro-bono work and community service. She serves as first vice-chair of the board of trustees of the Detroit Historical Society (Detroit Historical Museum and Dossin Great Lakes Museum) and is a trustee of the Detroit Educational Television Foundation/Detroit Public Television (Detroit PBS). She also serves on the steering committee for the Detroit Symphony Orchestra's Classical Roots Celebration.
Arends' accomplishments also include being a fellow of the American Bar Foundation and serving on the Real Estate Advisory Board for the Institute of Continuing Legal Education. She is an alumna of Leadership Detroit, Class XXVII. She also is the chair of Butzel Long's Diversity, Equity and Inclusion Committee.
"I am honored to take on this leadership role at Butzel Long," Arends says. "As an African American woman, I certainly understand the significance of this achievement, given that, nationally, less than 3.5 percent of equity partners in multi-tiered law firms are women of color. While the statistics of how many of those women serve in leadership positions are largely unreported, I am sure that the numbers are not reflective of this group's leadership capabilities. I look forward to having an even greater opportunity to have an impact on the next generation of attorneys from all backgrounds."
Arends earned her bachelor's degree at Michigan State University and her juris doctor degree at Boston College Law School. She was admitted to the State Bar of Michigan and the United States District Court of the Eastern District of Michigan.
Butzel Long was founded in Detroit in 1854 and is one of the leading law firms in Michigan as well as in the United States. Butzel Long's law offices are located in Detroit, Bloomfield Hills, Lansing, Ann Arbor, New York City, and Washington, D.C., as well as an alliance office in Beijing.