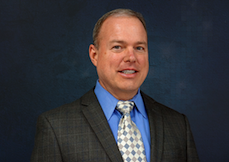 Ann Arbor-based analytical testing and product development laboratory today announced the appointment of Mark Harvill as its CEO. Harvill will lead Avomeen's day-to-day activities with an emphasis on continuing the company's rapid growth achieved since 2010. High Street Capital is the majority shareholder of Avomeen following the company's recapitalization at year-end 2016. Harvill will replace Shiri Thanedar, founder of Avomeen and High Street Capital based in Chicago.
"Over the years, Avomeen has established itself as the go-to manufacturing problem-solving company, achieving great success under Shri's leadership," says Rob France, principal of High Street Capital. "We are pleased to welcome Mark aboard to execute the next steps in Avomeen's progression as a national leader in the custom product research & development space, and we look forward to reaching new heights as we pursue our aggressive growth goals in the years ahead."
Harvill has more than 20 years of experience in contract research organization management, most recently serving as the chief operating officer of Clinipace Worldwide in Morrisville, N.C. There he was responsible for leading global operations in North America, Latin America, Europe, and Asia. Previously, Harvill served as president and CEO of Paragon Biomedical in Irvine, Calif. He also spent 12 years at Statprobe in Ann Arbor as executive vice president.
"Avomeen is a thriving company, and I am excited to bring my knowledge and expertise in this industry to Ann Arbor," Harvill says.  "I'm proud to return to my home state of Michigan during a time of resurgence throughout the state, with the opportunity to guide Avomeen's dedicated chemists and formulation developers to even greater success in product testing, development and analytical problem solving."
Founded in December 2010, Avomeen has five primary divisions including manufacturing problem solving, product reverse engineering, custom product development, pharmaceutical development, and chemical analysis for litigation.