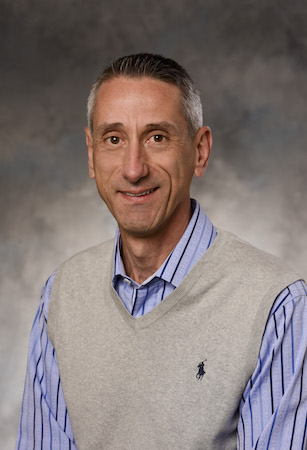 Ascension Michigan yesterday announced the appointment of Charles Husson as market chief medical officer and Gay Landstrom as market chief nursing officer.
"This move is part of our effort to align our clinical structure to achieve the quadruple aim of high quality clinical outcomes, enhanced patient experience, enhanced provider experience, and affordable cost," says Donald D. Bignotti, chief clinical officer, Ascension Michigan.
In his new position, Husson will be responsible for physician alignment and medical staff functioning across the market. Before assuming his new role, Husson served since 2015 as regional chief medical officer for Ascension Mid-Michigan. Prior to that, he was vice president for Medical Affairs at Genesys Regional Medical Center. Husson has experience in team-based models of care. He was educated as a primary care physician in internal medicine.
Landstrom will be responsible for nursing across the market in her new position and currently serves as regional chief nursing officer for St. John Providence. She has experience in nursing management, governance, and team-based models of care. She is committed to developing a culture of safety and advancing models of care in which nursing staff practice at the top of their licensure.
"These leaders were selected for this key nurse-physician dyad because they have demonstrated not just commitment to the quadruple aim, but also a history of successfully building inter-professional team-based care models," says Bignotti. "Ascension Michigan's goal is to develop and implement models of care that are aligned with the quadruple aim, positioning the organization to meet the challenges ahead in our rapidly changing healthcare environment. We will provide the best possible care to our patients while also addressing the wellness and resilience of our caregivers."
In Michigan, Ascension operates 15 hospitals and hundreds of related healthcare facilities that together employ more than 26,000 associates. Across the state, Ascension provided almost $230 million in community benefit and care of persons living in poverty in fiscal year 2017. Ascension has served in Michigan for over 140 years and is a faith-based healthcare organization. It is the largest nonprofit health system in the U.S. and the world's largest Catholic health system.  Ascension includes approximately 150,000 associates and 36,000 aligned providers. Ascension's Healthcare Division operates 2,500 sites of care – including 141 hospitals and more than 30 senior living facilities – in 22 states and the District of Columbia, while its Solutions Division provides a variety of services and solutions including physician practice management, venture capital investing, investment management, biomedical engineering, facilities management, clinical care management, information services, risk management, and contracting through Ascension's own group purchasing organization.