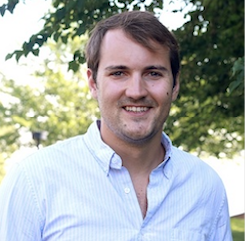 Accesspoint of Farmington Hills has announced that Spencer Packer will assume the role of director of marketing and communications, a new position.
"We are pleased to have Spencer join AccessPoint at a time when he can help accelerate the development of our marketing strategies and better organize our marketing and communications programs," says Gregory Packer, AccessPoint's CEO. "In addition to his skills in these areas, Spencer has excellent experience in governmental affairs and   digital technologies, both of which are valuable to our business lines, including heath care."
Packer joined AccessPoint in early December and will be work out of its Washington, D.C. office. He is working to expand the company's marketing resources and strategies regarding human resources management, staffing, recruitment, workplace safety and healthcare IT.
A graduate of Miami University in Ohio's Farmer School of Business, Packer majored in finance and earned a bachelor's degree in business administration. He worked as a marketing specialist in his earlier days at Accesspoint and most recently managed the advocacy and corporate affairs team at Targeted Victory, a Washington, D.C. audience-driven technology firm focusing on digital strategy and media buying.
For almost 30 years, Accesspoint has aided business of all sizes skillfully navigate the modern work place. The company is an industry leader in outsourced human resources management, including but not limited to staffing and recruiting, employee relations, and workplace safety.
Facebook Comments