Times were so tough for Adam Merkel back in 2010, he cashed in his silver piggy bank to help feed his family. In the process, he did manage to parlay the last $18 in his savings into what today is three restaurants in downtown Howell and two in downtown Royal Oak, with more on the way.
Merkel's rags-to-riches adventure began when he was 9 years old. He started busing tables at his family's diner on Detroit's west side and, when it was sold, he worked at other restaurants — all the while dreaming of opening a fine dining establishment.
The 2008 global economic recession made it difficult to obtain a bank loan, while his plan to save money ran up against his role of being the breadwinner for a young family. "The line that no amount of success can be accomplished without an extended family to support you is true," Merkel says. "A year later, my life turned around."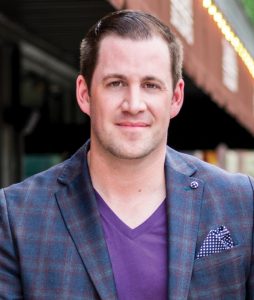 Cobbling together loans from family and friends, Merkel acquired Diamonds Steak & Seafood in downtown Howell, a successful white-linen-tablecloth eatery that had been operating since the mid-1980s. The business continued to boom, and in 2016 Merkel acquired a neighboring restaurant, closed it, and moved Diamonds in after the space was renovated.
In the old location, he launched an Italian restaurant called Cello. And in a nod to humility, he added the Silver Pig Bar & Oyster Room — think a speakeasy with plenty of oysters and brick pizza ovens — next door to Diamonds. As time went on, Merkel looked to expand from Howell.
When the opportunity to take over a restaurant space in downtown Royal Oak became available, Merkel jumped at the chance. He acquired the former Cantina Diablos at 11 Mile Road and Main Street, and converted the first floor into Diamonds Steak & Seafood. He took the second floor and an outdoor deck and opened the Red Fox as a way to test the prospect of establishing a Cello restaurant nearby. On Dec. 31, the Red Fox closed; it's now being converted into Pinky's Rooftop (akin to the Silver Pig), and is slated to reopen by Valentine's Day.
"Down the road, I'm looking at opening a restaurant in downtown Detroit and in the Ann Arbor area," Merkel says. "My mom and two sisters (recently) opened the M Street Baking Co. (in downtown Howell). I guess you can say things organically fell into our laps."
Facebook Comments