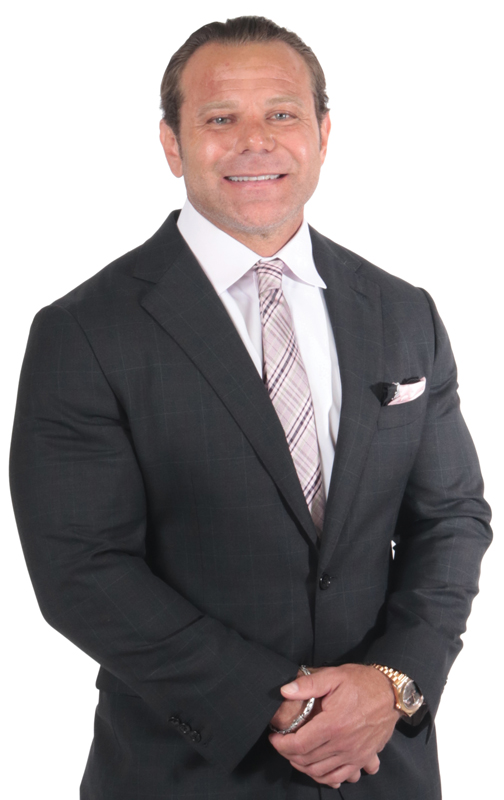 Game-changing technology doesn't come around very often. But every once in a while, the real deal comes through — an advancement that will have a dramatic effect on how all businesses and individuals will function.
The latest real deal is 5G.
The fifth generation of cellular network technology is going to be an ever-present topic for the next couple of years, as vastly improved wireless and home connectivity spreads across the country, and carriers unveil dozens of 5G-capable devices to use on those networks.
For example, Verizon announced last spring that its 5G network would launch in metro Detroit and about 20 other U.S. cities later this year.AT&T, Sprint, and T-Mobile haven't set 5G launch dates here, although AT&T and T-Mobile have said they expect a nationwide 5G reach by 2020. In the Motor City, based on recent rollouts, the arrival of 5G will focus on more heavily populated and high-traffic internet areas (for reference, Verizon's network in Chicago focuses on River North, Old Town, and the Magnificent Mile, while Verizon's Minneapolis network launched in the Mall of America).
Another potential early 5G launch point in Michigan could be Ann Arbor, which is one of the areas where Verizon did early testing of its 5G Home network.
5G means a lot of things, and one of them is speed. As it stands, 5G is up to 20 times faster than the 4G network.
While some of the upgrades are simply a convenience (instant downloads of massive files like movies), the reality is that users in large population centers and gathering areas (downtown Detroit, Little Caesars Arena, Comerica Park, Ford Field, and Ford Motor Co.'s emerging mobility campus centered around the Michigan Central Station) are going to see a major boost in performance, even amid simultaneous use by thousands of people.
When you distill it down to the household level, people who sign up for 5G home wireless services will find that no matter how many devices are connected, slowdowns and delays will be a faint memory.
Business Impact
The boom for businesses is 5G's reduction of  latency to an almost nonexistent level (an estimated 1 millisecond of lag time). Naturally, new wireless interactions will save businesses time and money.
Another benefit to consider is 5G's impact on the Internet of Things (IoT), in which computing devices are interconnected with physical devices and everyday objects. There are currently more than 26 billion connected devices, and that number is estimated to rise to 75 billion by 2025.
5G means a lot of things, and one of them is speed. As it stands, 5G is up to 20 times faster than the 4G network.
5G networks will allow all these devices to connect easily and operate smoothly, without a hint of delay. For businesses that rely heavily on the IoT, it will be the gift that keeps on giving.
In turn, think of all the factories (automotive and otherwise) in metro Detroit and beyond where robots and other hardware are sending out data and communicating with each other constantly. Then think of that process with no lag time, 5G will lead to a more streamlined production process and increased efficiency.
Connected cars
One of the biggest boosts on the business side of 5G — one that holds extra significance for metro Detroit — is how the technology will significantly advance the arrival of fully self-driving vehicles. While the connected car already is well advanced, 5G will accelerate full automation into reality.
Connected cars will need to communicate instantly with each other and will need reliable communication with traffic lights and other elements in order for autonomy to truly break through. Without 5G, the self-driving car is just not possible.
But the rollout of 5G networks here and elsewhere isn't going to happen overnight, in large part because the technology relies on transmitters the size of pizza trays that require closer proximity than the current towers. As a result, a tremendous amount of infrastructure installation must be completed.
The Michigan Legislature did its part to ease the move to 5G when last year it passed bills for the installation of "small cell" antennas on telephone poles and other infrastructure that were signed by Gov. Rick Snyder. Deals also were made at the county level, such as Sprint's recent contract with Oakland County to install small-cell wireless antennas on traffic light poles.
All in all, the net effect of 5G will be positive for our overall economy, and the experience with wireless and home-based connectivity is never going to be the same again.
---
Kelly Siegel is CEO of National Technology Management, an IT consulting firm in Bingham Farms.
---