19th Annual Images & Perceptions Diversity Conference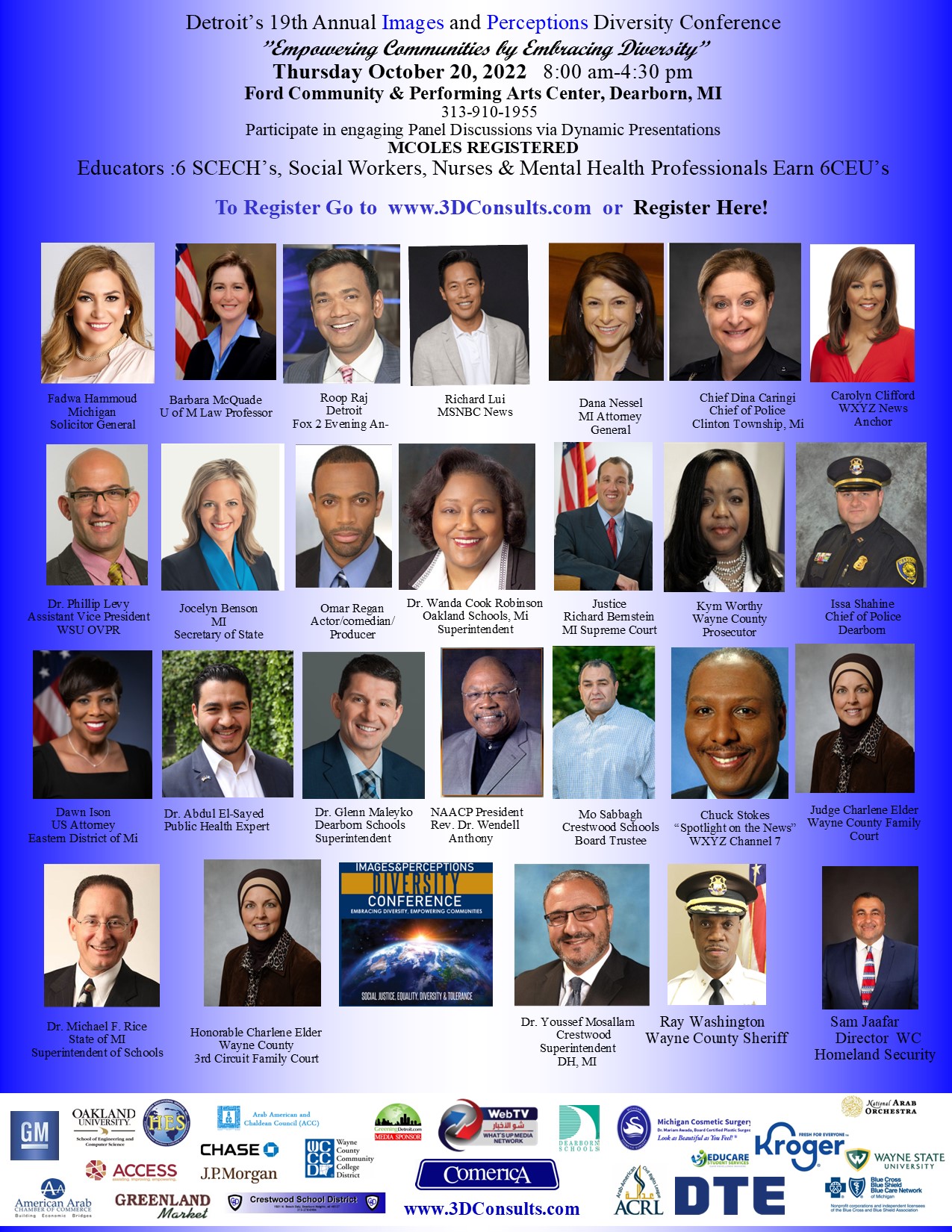 This award-winning and nationally acclaimed conference supports diversity, equity, and inclusion by engaging the African American, Arab American, Asian American, Disabilities, Hispanic American, Jewish, LGBTQ+, Native American, and Veteran communities. MCOLES Registered, CEUs and SCECHs are available for attendees. (Nurses, Therapists, Educators, Social workers, Mental Health Providers).
THE GOAL:
The Conference and training sequences work to break down barriers, correct biases, and cultivate lasting relationships between entities and creates bridges of understanding that have resulted in effective change within companies, educational institutions, law enforcement, government agencies and in our society as a whole.
Related Events