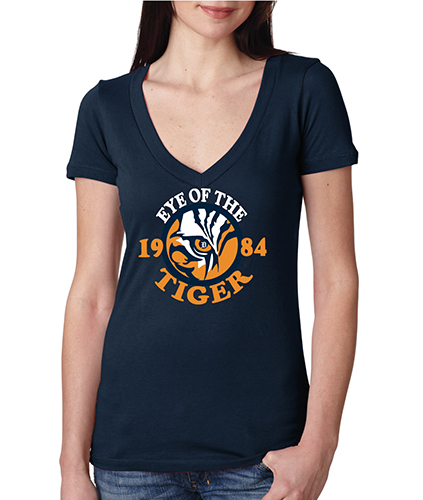 Ink Detroit, a Detroit-based clothing company, says it will expand its baseball-themed clothing line this spring.
"Last year we initially started the Detroit-themed shirts for baseball season and they were a huge hit," says Steve Mansour, co-founder and owner of Ink Detroit. "Within a few weeks, we were completely sold out of the baseball shirts and hoodies, so this year, we decided to bring that line back along with adding a few new designs to the collection."
The expanded line includes men's and women's shirts featuring messages including "Welcome to the Jungle," "Eye of the Tiger 1984," and "The Detroit Baseball Skull." Tees range in price from $24 to $27 and are available online. Ink Detroit's products are also carried in local stores, including Sole Sisters in Royal Oak, Green Baby in Rochester, and the MotorCity Casino Hotel Gift Shop in Detroit.
Ink Detroit was founded in 2005 by Steven Mansour and Paul Marcial. It is the official registered trademark holder of the 'I Heart Detroit' products.