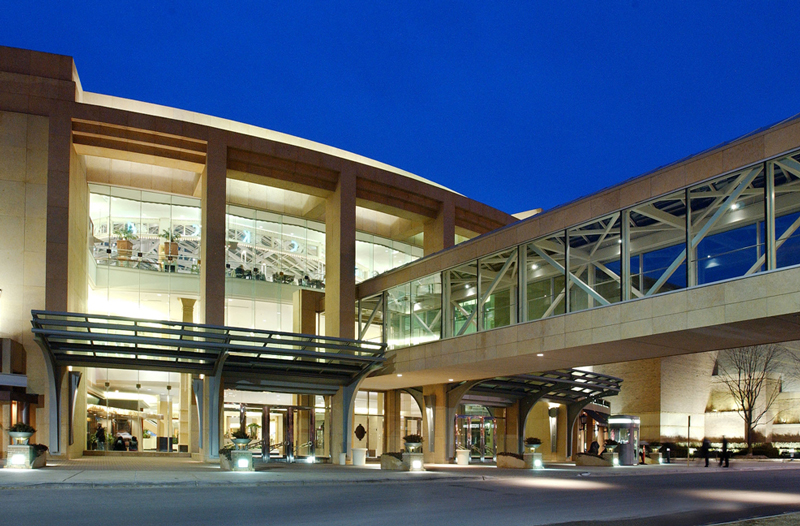 The Somerset Collection in Troy has announced it will reopen its doors on June 4 with reduced hours. Retailers in the mall will open on a case-by-case basis. The mall will continue curbside pick-up services.
"Our retailers are looking forward to re-engaging with their guests thanks to Gov. Whitmer's most recent executive order," says Nathan Forbes, managing partner of The Forbes Co. in Southfield, which owns Somerset North and Somerset South at Big Beaver and Coolidge roads.
"Somerset Collection began offering curbside pick-up five years ago, which allowed us to seamlessly re-activate this service in late April with more than 50 retailers participating. The recent decision to open retail within the current guidelines offers our staff and retailers the opportunity to welcome guests back to Somerset Collection with a laser focus on presenting a safe and comfortable environment."
Reduced hours will be from 11 a.m.-7 p.m. Monday through Saturday, and noon to 6 p.m. on Sundays. The mall will follow mandated health and safety protocols and will take enhanced precautions including the addition of entryway greeters to open doors and provide masks, the resetting of furniture to allow for distancing, and coasters on shared surfaces that indicate when the area had last been cleaned and sanitized.
Somerset's restaurants will continue to offer carryout service. The mall is working with retailers as they make their individual decisions to reopen. For an up to date list of participating stores, hours, and health and safety details, click here.
The Village of Rochester Hills has announced which restaurants and stores will open and how their service looks. They include:
Mitchell's Fish Market: Full menu carry-out and delivery options available 11 a.m.-8 p.m.
F. Chang's: Full menu carry-out and curbside pick-up available. Call restaurant upon arrival for curbside pick-up. 11 a.m.-9 p.m.
Kruse and Muer: Full menu and carry-out only.
Chipotle Mexican Grill: Carry-out and delivery options available 10:45 a.m.-10 p.m.
Bravo! Cucina Italiana: Limited menu carry-out and delivery options available 11 a.m.-9 p.m.
The Jagged Fork:  Carry-out and curbside
Menchie's Frozen Yogurt:  Carry-out and curbside
Starbucks:  Mobile orders for curbside
Noodles and Co.:  Carryout and curbside
Stores offering curbside pickup:
Talbots
White House Black Market
The Woodhouse Day Spa
Evereve
Barnes and Noble
Moosejaw
Haig's
Chico's
Pottery Barn
Douglas J. Aveda Salon
Additional Stores Open:
LuluLemon – doorside pick up
Williams Sonoma – by appointment
Whole Foods – fully open
Great Lakes Crossing Outlets in Auburn Hills opened today at 11 a.m. Its reduced hours will be 11 a.m.-7 p.m. Monday-Saturday and 11 a.m.-6 p.m. Sunday. Limited stores will be open, with a list available here.
Twelve Oaks Mall in Novi is now open and will have the same hours, and limited stores, listed here, will be open in some capacity.
According to Oakland Mall's website, the location tentatively plans to reopen on June 12. Macy's and Dick's Sporting Goods are offering curbside pickup. Oakland Mall is based in Troy.
The Mall at Partridge Creek did not list hours or opening updates at of the time of publication. However, its Summer Sounds concerts were cancelled on Friday.