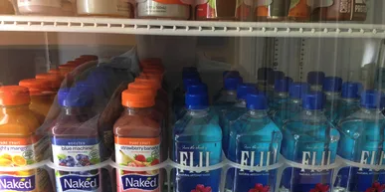 Continental, a Troy-based food management company, has acquired Northern Vending Co. in Ann Arbor. The Northern Vending staff will join the Continental team. Details of the transaction were not disclosed.
"We have a substantial opportunity to enhance service for these clients with innovative technologies and fresh offerings, which will in turn grow our other service lines," says Steve LaPorte, president of refreshment services group for Continental. "The upside of this deal has made an immediate impact by boosting the density of our business in the western part of our market."
Northern was founded in 1999 and offers vending service, office coffee, and water cooler services.
This is Continental's sixth strategic acquisition in nearly two years. It is a portfolio company of New Heritage Capital, a Boston-based private equity firm that partners with growing, middle-market, founder-owned businesses.
Continental provides custom dining, refreshment, and event services for more than 1,000 clients including small and medium-sized businesses, blue-chip corporations, colleges, universities, business and industrial sites, and hospitals and medical centers. It offers on-site corporate cafés, micro markets, traditional vending, catering, and event services.
Facebook Comments