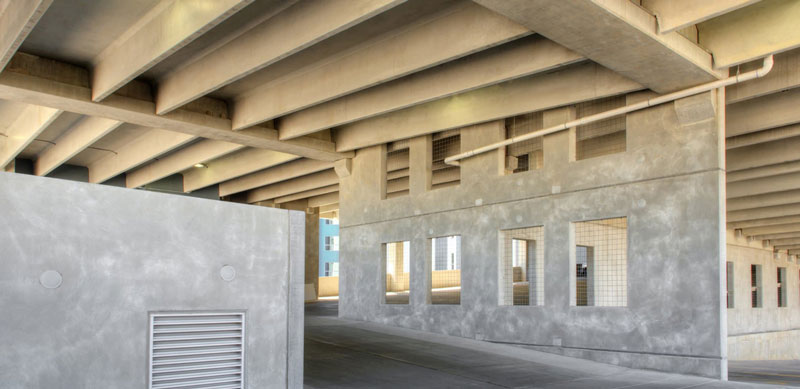 Kerkstra Precast, a Trenton-based manufacturer of precast and prestressed concrete products, has been acquired by Fabcon Precast, a supplier of structural precast wall panels in Minnesota. Terms of the transaction were not disclosed.
Kerkstra was founded in 1962 and has manufacturing facilities in Detroit and Grand Rapids. It supplies structural and architectural wall panels, hollow-core planks, beams, columns, double tees, stairs, and other specialty products to the industrial, commercial, residential, and infrastructure markets across the Midwest.
"This transaction is an excellent opportunity for Kerkstra and its employees to align with Fabcon, and we are excited to integrate with the Fabcon team," says Greg Kerkstra, president and CEO of Kerkstra Precast. "We are confident that together the Kerkstra business will continue to thrive under Fabcon."
Fabcon provides end-to-end integrated capabilities, from engineering and design to production, project management and construction. With the addition of Kerkstra, Fabcon strengthens its position as the precast market leader in the Midwest. The company will offer an expanded portfolio of products and operate out of seven total manufacturing locations throughout Minnesota, Michigan, Kansas, Ohio, Pennsylvania, and New York.
"For 59 years, Kerkstra has built a reputation as a trusted partner, providing total precast solutions to its broad customer base," says Mike Rafi, CEO of Fabcon. "We are delighted to welcome Kerkstra to the Fabcon family."
Solace Capital Partners of Los Angeles facilitated the transaction.
"We are excited about the acquisition, which is part of the continuing transformation of Fabcon," says Brian Moody, operating partner at Solace Capital Partners. "We look forward to working with Greg and the Kerkstra team as Fabcon continues to expand into complementary products and markets, allowing us to provide a total precast solution."
Facebook Comments