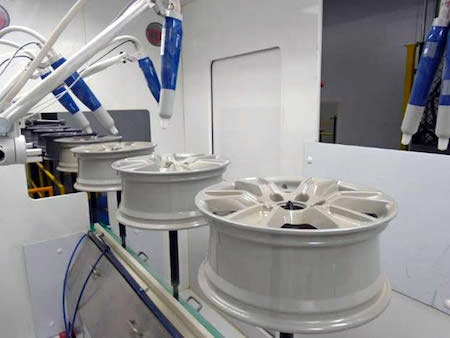 Southfield-based aluminum automotive wheel manufacturer Superior Industries International today announced a tender offer for 100 percent of the outstanding shares of German aluminum wheel supplier Uniwheels for $715 million. The offer is expected to close in late May.
Uniwheels is the third largest supplier of aluminum wheels to the European OEM automotive market; primary customers include Audi, Bentley, Porsche, Skoda, Volkswagen, BMW, Jaguar, Land Rover, Mercedes, AMG, PSA Group, and Volvo.
"This is a highly transformative and synergistic transaction that will deliver meaningful benefits to all of the stakeholders and positions the combined company extremely well for future growth," says Don Stebbins, Superior's president and CEO.
"The acquisition immediately establishes us as a leading global supplier of aluminum wheels, diversifies our customer base and end markets, expands our geographic reach, and creates a platform to better serve our global customers. This is a remarkable opportunity for Superior, Uniwheels, and our collective employees and shareholders."
The transaction will be funded through a combination of debt, preferred equity, and balance sheet cash. The preferred equity will be purchased by TPG Growth, and the transaction has been approved by the boards of directors at both companies.