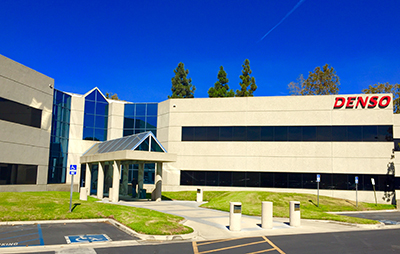 Denso Products and Services Americas Inc., an affiliate of Southfield's Denso, a mobility supplier, will open a new distribution center in Indiana. It is expected to be up and running this summer.
"With our distribution strategy, we are embracing innovation to build the future of mobility," says Kazu Yanagawa, vice president of the supply chain management group for Denso. "The center in Jeffersonville is strategically located to help meet the rising demand for Denso's top-quality replacement auto parts in the Northeast and Midwest. This new distribution center gives us next-day ground transportation access to the entire region."
The company is investing more than $9.5 million to lease and equip the new center, with $3 million dedicated to technology including warehouse management software to control inventory, optimize supply chain management, and enhance customer service. The company plans to hire up to 50 full-time employees including those in warehouse, management, and administrative positions.
"The city of Jeffersonville is pleased to welcome another nationally known corporation into our business community," says Mike Moore, mayor of Jeffersonville.
"Denso will complement our city's growing international business base, providing our citizens with meaningful employment while enhancing Jeffersonville's reputation as an enterprising community with business solutions for top companies. The city of Jeffersonville looks forward to working with Denso to ensure its success."
Denso's job creation plans position the company for state incentives of up to $325,000 in tax credits, up to $50,000 in training grants from the Indiana Economic Development Corp., and incentives from Jeffersonville.
The center will be located in the River Ridge Commerce Center, a 6,000-acre business, industrial, and technology hub along the Ohio River.
Denso also recently opened a distribution center in California to reduce transit times and enhance operations. The two new facilities are designed to help Denso achieve higher fill rates, better manage inventory, control cost, and meet growth targets.
Denso's global headquarters are in Japan.
Facebook Comments