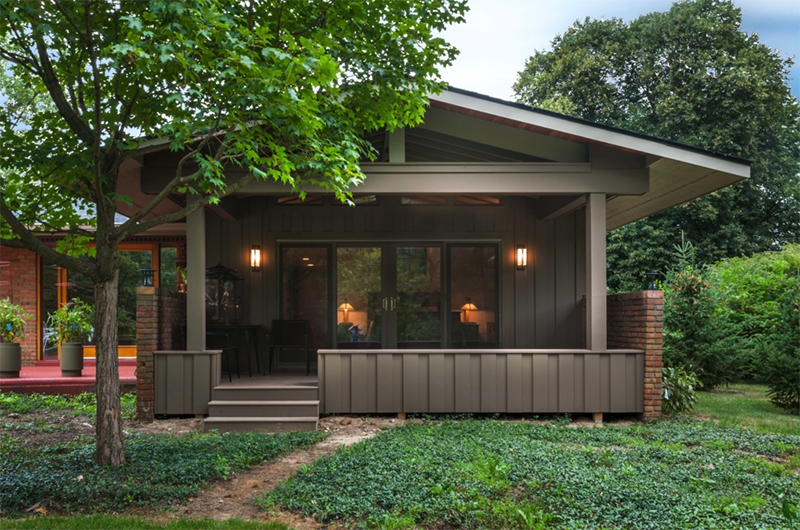 Studio Z Architecture in Plymouth has joined the Charrette Venture Group in Iowa, an investment group focusing on the architecture space. Charrette identifies architectural firms positioned for sustained growth and provides them with advisory services and related support to strengthen their position in the marketplace.
"We seek out small to mid-sized architectural firms that exhibit strong leadership, design skills, business acumen, and firm culture," says Emily Hall, vice president of marketing for Charrette. "We entered a five-year partnership with Studio Z because we believe that their growth trajectory will yield success for everyone involved with the firm."
Charrette provides marketing, finance, operations, organizational structure, leadership, human resources, and talent recruitment services in return for a percentage of quarterly net operating revenue. It does not take an equity stake in firms; the shared-risk model ensures that both partners work to grow the business.
"Studio Z's partnership with CVG represents the next phase of growth for our business," says Dawn Zuber, principal of Studio Z. "We have moved to a new office on Plymouth Road in Plymouth, launched a new website this month, and are pursuing new residential projects throughout Southeast Michigan. CVG will help us expand our architecture business strategically in coming years."
The company's new website showcases its new brand. Studio Z recently added Kerry Sutton as project manager. Dayna Tooman, interior designer, has worked with the firm for two years.
Zuber started Studio Z Architecture in 1997 after working with residential architects in Cincinnati, Minneapolis, and Ann Arbor. The firm has created designs for custom and remodeled homes in Ann Arbor, Plymouth, Bloomfield Hills, and other communities in the region. Its work has been showcased in Architect Magazine, USA Today, Residential Design, Detroit Home, CBS Detroit, as HGTV's 2016 Urban Oasis home in Ann Arbor, and more.
Facebook Comments