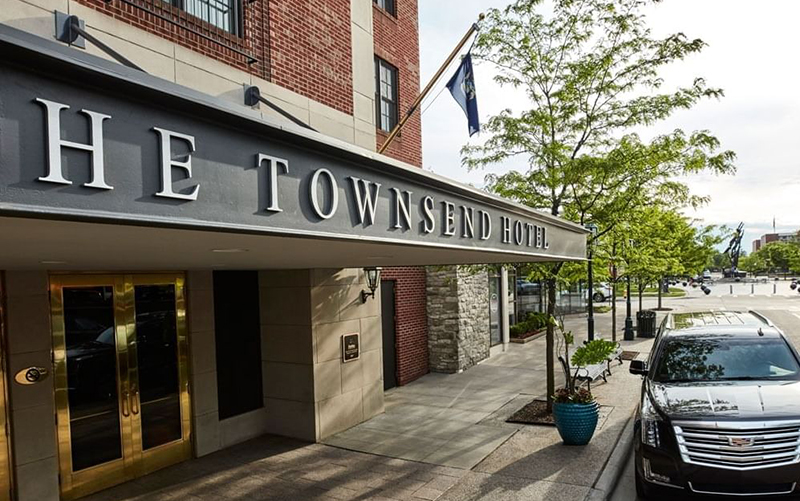 On Monday, Oct. 24, at a regularly scheduled meeting, the Birmingham City Commission approved unanimously the transfer of ownership of the Townsend Hotel to Sheldon Yellen, CEO of BELFOR Holdings Inc. and BELFOR Property Restoration, both in Birmingham.
The hotel, located at 100 Townsend St. in downtown Birmingham, has offered an upscale hotel and dining experience that includes the Rugby Grille, afternoon tea, and wedding and event spaces since 1988.
Yellen, who acquired the Townsend in July for an undisclosed price, also owns Tam-O-Shanter Country Club in West Bloomfield Township.
According to meeting records, Sheldon acquired the hotel with his brother, Michael Yellen.
"We've been here for a lot of years, and we plan on being here for 100 more," Yellen says. "I'm very excited about the city of Birmingham. You men and women have done an incredible job of creating a great community. The Townsend, to me, is something I've always had my eye on and just loved since the day I walked in there, and I'm proud to be able to be a part of it, and I want to make it as good as it's been."
Facebook Comments