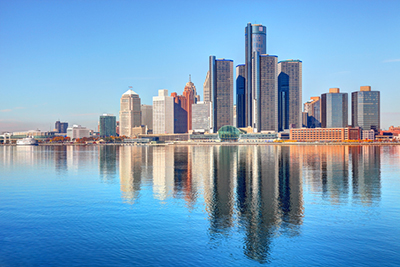 Hybrid Identity Protection (HIP), a New York-based educational forum for identity-centric practitioners that work to defend hybrid and multi-cloud environments, is holding a HIP Tech Day on Oct. 16 at the MGM Grand Detroit.
HIP fosters a community of collaboration and knowledge sharing on topics including multifactor authentication (a computer security system that requires more than one method of authentication to verify a login or transaction), identity governance (a policy-based method of user identity management), privileged access management, and more.
"The spirit of HIP is inclusiveness and education for all," says Sean Deuby, 15-time Microsoft MVP, director of sales at Semperis, and one of the conference's speakers. "You'll meet professors from local colleges who teach computer science, and you'll also rub shoulders with cybersecurity strategists for some of the world's largest companies. Everyone is intermingling and having in-depth conversations, so you get an awful lot of information and networking in just one day."
The automotive industry is experiencing a high-tech renaissance as vehicles and infrastructure become smarter. Advancements in machine learning, internet of things, and cloud computing models are propelling operational and business transformation.
The conference will cover password protection, cloud security, hybrid identity, and more. It will also include breakfast, lunch, and happy hour.
Early bird registration for the conference is still available. More information and links to register are available here.
Facebook Comments