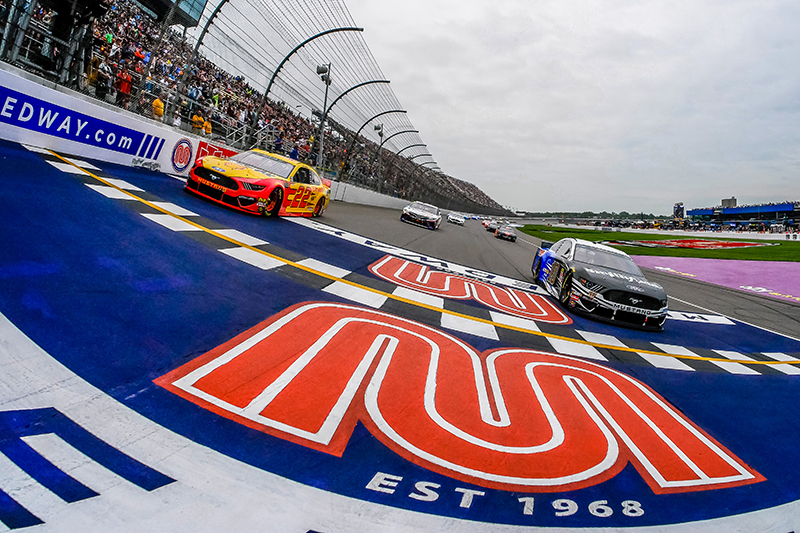 Michigan International Speedway has announced the dates for its slate of 2020 events, including its two NASCAR race weekends, June 5-7 and Aug. 7-9.
The year begins for the racetrack in Brooklyn (southeast of Jackson), with Backyard Hockey Tournament Jan. 24.26. This tournament features three-on-three and four-on-four youth hockey played on rinks set up on pit road. The event includes a winter festival featuring food, beverages, and winter activities.
Registration for the tournament is $400 per team and each squad is guaranteed four games over the course of the weekend. Last year's inaugural MIS Backyard Hockey Tournament saw more than 50 teams and 300 players take to the ice. Throughout the inaugural event in 2019, the teams combined to score more than 1,700 goals during the tournament.
The action will warm up when the NASCAR circuit makes its first visit to the Irish Hills June 5-7 for the FireKeepers Casino 400, its support races, concerts and fireworks.
"We are excited for the 2020 season to showcase all we have planned for our fans," says Rick Brenner, president of MIS. "We will continue to add entertainment and family activities to the campgrounds and fan plaza to make it a memorable weekend. It is going to be a cannot-miss event in 2020 and we cannot wait for all of our fans to join us."
In between stock car races at MIS, the track hosts a three-day Faster Horses country music festival, July 17-19.
NASCAR reconvenes at MIS Aug. 7-9 for the FireKeepers Casino 400 and its supports races and activities.
Single tickets start at $39 for the NASCAR races and campsite prices open at $160. Kids 12 and under are admitted free on Fridays and Saturdays. On Sundays, kids 12 and under tickets start at $20. Kids 12 and under can attend three days of NASCAR action for just $20.
Any guest who purchases a kid's ticket for either race will automatically receive a free pit and driver introduction pass courtesy of Henry Ford Health System.
Visit here for more information.
Facebook Comments