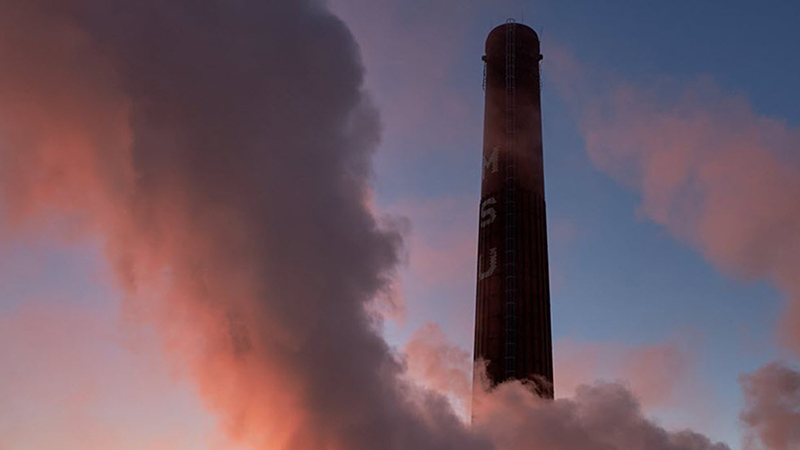 The U.S. Department of Energy (DOE) has awarded Michigan State University in East Lansing $2.25 million over the next five years for the creation of an Industrial Assessment Center (IAC) to work with Michigan manufacturers to improve energy efficiency, shrink carbon footprints, and save companies money.
This is part of a national DOE initiative that began in 1976 and now funds 32 IACs across the country. It will be the only one currently operating in the state, and the state's first since 2017.
"We have so much manufacturing in Michigan, but we didn't have an IAC," says Kristen Cetin, the director of MSU's center and an assistant professor in the College of Engineering.
"It'll be nice to fill that void. Even though we're starting something new for MSU, we're really not starting from square one because we have a lot of collaborative support. We have a large, diverse and cross-disciplinary team."
The goal of being more inclusive was set by U.S. Secretary of Energy Jennifer Granholm when the DOE announce the 2021 IAC cohort on July 26. Cetin and her colleague Annick Anctil, associate professor of Civil & Environmental Engineering at MSU and an affiliated faculty in Environmental Science and Policy and the center's assistant director, say it's exciting to see women in industrial assessment.
"We spent a lot of time on Zoom developing this proposal — it felt like we talked to everyone in Michigan," says Antcil. "But we both like working with lots of people. A big part of this center is trying to reach communities and manufacturers who haven't traditionally been represented in these projects."
The College of Engineering with provide the nucleus for the IAC with faculty involvement spanning several departments. The assessment center will also capitalize on the experience found in MSU Extension, the Office of Sustainability, Infrastructure, Planning, and Facilities and the Construction Management programs.
The center will utilize the Construction Management Education and Research Lab for student training and as a collaboration space for the team. It will also capitalize on existing teaching, outreach and research efforts related to safety, green building, sustainability, and energy efficiency at all the partner institutions.
"Students will participate in significant field work, through conducting assessments with real manufacturers in real buildings," Cetin said. And these opportunities will be open to any student who is interested in sustainability and energy efficiency, not just engineering majors. The center will support more than 35 students per year assessing manufacturing and commercial buildings.
"One of the goals of this center is workforce development," Cetin says. "We are trying to improve the pipeline of students available who have the skills to support the manufacturing and energy sectors of the future."
Facebook Comments