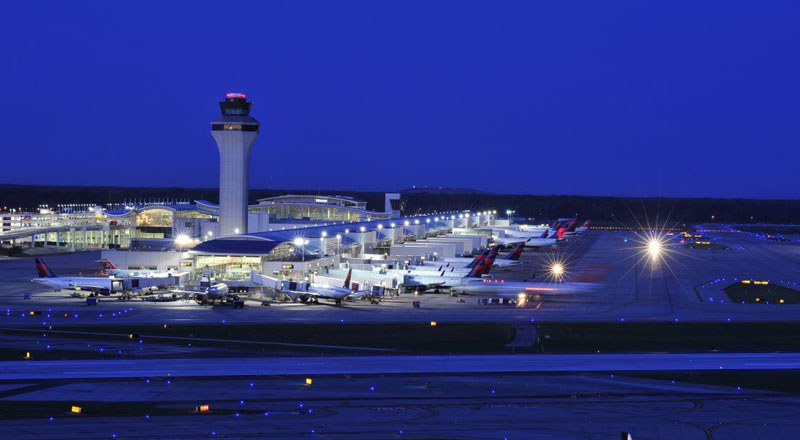 Detroit Metropolitan Wayne County Airport in Romulus served a record 36.7 million passengers in 2019, more than at any time in the facility's history, according to airport officials. Air traffic increased by more than 1.5 million travelers compared to 2018. The 4.3 percent year-over-year increase can be attributed to an increase in domestic passengers.
"Detroit Metropolitan Wayne County Airport had a very successful year in 2019," says Chad Newton, CEO of the Wayne County Airport Authority. "In one year, we've reached the highest number of total passengers, ranked highest in customer satisfaction according to the J.D. Power 2019 North America Airport Satisfaction Study, and earned top honors from Airports Council International as one of the best airports for customer service in the Airport Service Quality Survey. We will continue to work hard for our passengers who have put so much faith in us."
Several domestic routes were added last year. Spirit began service to Austin, Texas in February. Delta added service to Bozeman, Mont.; La Crosse, Wisc.; Sacramento, Calif.; and Worcester, Mass. Frontier added service to popular destinations including Las Vegas, Phoenix, and Miami. In December, Delta added nonstop service to San Juan, Puerto Rico.
The number of outbound passengers visiting or residing in the Detroit area, also known as origin and destination – or O&D – traffic, contributed to the jump in total passengers and enplanements. The airport set an all-time record for O & D traffic in 2019, with a nearly 6 percent increase from the previous year.
"This is the fourth consecutive year of record O&D traffic," says Joe Cambron, director of air service development of Metro Detroit Airport. "Electrification and self-driving vehicle engineering job gains drove Detroit air traffic to new highs. Detroit's economy is strong, and DTW offers many direct flights to more than 140 nonstop destinations, which allows us to service those traveling for leisure or business."
Airport officials say they are looking forward to more developments this year. Lufthansa will begin nonstop service from Detroit to Munich, Germany beginning in May.
Facility improvements, including the nearly $21 million food and beverage transformation in the North Terminal, will reach completion. Also, one of the taxiways will be reconstructed along with a new connector taxiway, completing the two-year project.
Facebook Comments