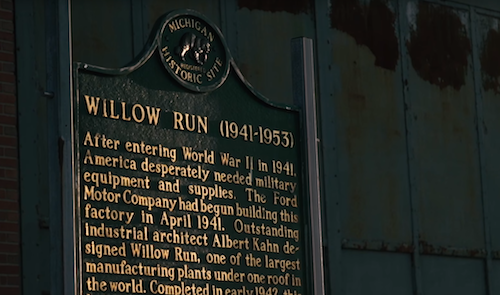 Michigan Economic Development Corp. has reached a $1.2 million purchase agreement for the acquisition of 311 acres of land at Ypsilanti Township-based Willow Run Airport. The land will be used for the creation of a connected and automated vehicle facility.
"This facility will be a global leader in interconnected technology advancements and a major economic driving engine for the entire state," says Steve Arwood, CEO of the Michigan Economic Development Corp. "The whole project represents a multilayered partnership between many groups, and getting the agreement in place toward the purchase of the land is a giant step forward."
The facility, which will be developed and operated by the American Center for Mobility, will serve as a national center for connected and automated vehicle research testing, product development, validation, and certification. Users will include private industry, academia, and government.
In March, the Michigan Strategic Fund, a limited partner in the Willow Run Arsenal of Democracy Landholdings Limited Partnership, the proposed buyer of the property, approved $3 million for operational costs and funds to be used toward the purchase of the site.
Officials with the Revitalizing Auto Communities Environmental Response Trust (RACER Trust), which took the title to the Willow Run property in 2011 following the bankruptcy of General Motors Corp., says the organization will make contributions toward development of the site.
"The ability to build out Willow Run with its deep historic, innovative roots to now create a center to safely validate connected and automated technology is an incredible opportunity for not just the state of Michigan, but also our country," says John Maddox, CEO of the American Center for Mobility.
Detroit's status as the Arsenal of Democracy had its roots at Willow Run, where Henry Ford applied principles of mass production in support of the Allied effort in World War II, employing more than 40,000 people and at its peak producing an average of one B-24 Liberator bomber every 55 minutes.
Willow Run was also the birthplace of "Rosie the Riveter." Later, General Motor Corp. workers produced more than 5 million transmissions at the Willow Run Powertrain Plant, which has since been demolished.
---