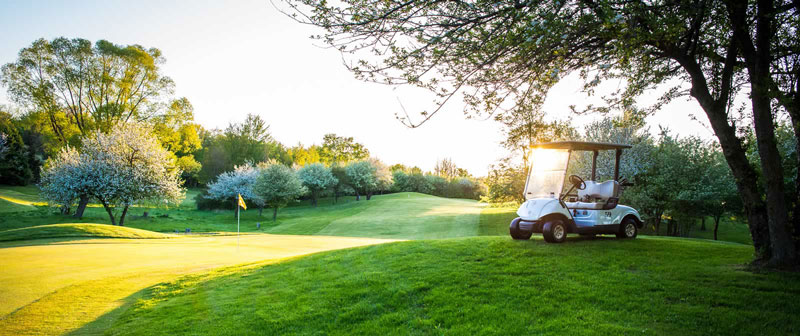 Lakeview Hills Country Club and Resort in Lexington, 22 miles north of Port Huron, is embarking on a project to transform the property into a "world class" golf, lodging, dining, and wedding destination. The cost of the project was not disclosed.
Renovation plans include a fine dining restaurant to be called Emilio's Prime Steakhouse, a homage to Emilio Fabbri, the late patriarch of the family who owns Lakeview Hills. Emilio's Prime will be a destination and special occasion restaurant serving specialty steaks, fresh seafood, and more.
Other plans include a new outdoor wedding ceremony location on the golf course, offering views and photo opportunities for couples; a modernized large ballroom that can accommodate up to 300 guests, named the Lexington Ballroom; and total renovations to the 29 on-property guest rooms, plus the addition of four junior suites.
Further upgrades will include a bridal suite and a fun groom suite, both of which will have views of the golf course and outdoor wedding area.
Lakeview Hills was established in 1928 and has two 18-hole championship golf courses with a full-service clubhouse. The club also features a full fitness center with racquetball and wallyball courts.
"Our Father, Emilio Fabbri, wanted this property to be a destination for world class golf and hospitality," says Tom Fabbri, president and CEO of the resort. "We have my brother, Dennis Fabbri, a PGA professional, taking care of the golf side of the business, and our family recognized the need to elevate our services in the hotel, restaurant, and banquet operations side of the business."
Fadi Achour, a 35-year hospitality veteran, has been hired as general manager.
"When I was approached about this 294-acre slice of heaven in the small town of Lexington, Mich., I immediately fell in love with the charm and old world feel," Achour says. "The property transports you to San Marino, Italy, where Emilio Fabbri was born and raised, which was the inspiration to create such an iconic destination here in Michigan."
In addition to Achour, who most recently managed the Delta Hotel by Marriott at the Detroit Metro Airport, Samantha Jay has been hired as the property's new director of sales and catering. Previously, she was director of sales at the DoubleTree by Hilton Hotel in Port Huron for close to 10 years.
Along with the planned renovations, the entire property is being rebranded to stay in line with the fresh start and modernization. The project is expected to be completed by summer 2023.
To read DBusiness' most recent article about improvements made to private clubs around metro Detroit, and a list of private clubs, visit here.
---