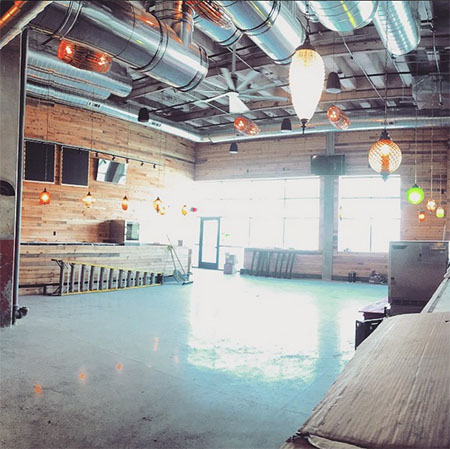 Jolly Pumpkin, a craft brewery with locations in Dexter, Ann Arbor, and Traverse City, will open a restaurant and pub in Detroit's Midtown district in April, with construction expected to be completed in March.
The 5,000-square-foot space at 441 Canfield will serve craft beers, distilled spirits, and wines, along with eclectic pub fare featuring a selection of craft pizzas and rotating culinary offerings. Jolly Pumpkin will be located on the same block as Shinola, Willys Detroit, City Bird, Motor City Brewing Works, and Traffic Jam and Snug.
"The Midtown location will use a variety of repurposed materials including wood, fixtures, and fittings," says Tony Grant, CFO and COO of Northern United Brewing Co. in Dexter. "We'll be open every day, and we'll have close to 30 beers on tap along with our ciders. We'll be rotating the beers for the seasons and holidays."
Jolly Pumpkin will partner with local suppliers on the menu, including Detroit-based purveyors Avalon Bakery, McClures Pickles, and Calder Dairy.
"We're growing steadily overall," Grant says. "The Midtown location is something we've been working on for a while. The décor will be eclectic rustic, and we really prefer to feature repurposed materials because people are looking for an authentic experience."
He adds the Midtown location will employ nearly 100 people.
---