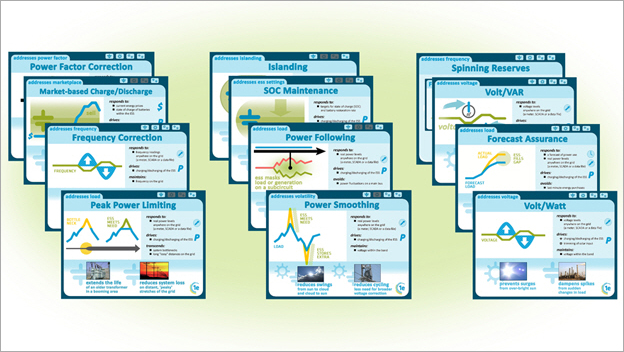 Consumers Energy in Jackson has partnered with Doosan GridTech in Seattle to deliver one of the company's first battery energy storage systems. The Parkview storage system will be deployed at the Colony Farm substation in Kalamazoo and will have a capacity of one megawatt, enough energy to power 1,000 homes for one hour.
"More than 40 percent of the energy we produce will come from renewable sources and energy storage by 2040, so this battery storage project is an important step today," says Jean-Francois Brossoit, senior vice president for transformation, engineering, and operations support at Consumers. "We look forward to innovating with Doosan GridTech to help meet our new clean energy goal while still providing safe, reliable, and affordable energy to Michigan homes and businesses."
The system will be overseen by Doosan's Intelligent Controller, a software control system built on open standard interfaces that can coordinate real and reactive operating modes. It can also be controlled remotely.
The Intelligent Controller complies with the Modular Energy Storage Architecture (MESA) specifications for software communications between components of a battery energy storage system and between the system and a utility's control room. Doosan is a founding member of MESA.
"The Parkview system is one in a series of EPC turnkey projects we delivered in the last three years," says Daejin Choi, CEO of Doosan GridTech. "This solidifies our position as the leader in utility-integrated storage systems. Again, the combination of a competitively priced turnkey system with an open standards-based software architecture was a winning proposition for the utility."
Consumers Energy provides natural gas and/or electricity to 6.7 million Michigan residents in all 68 Lower Peninsula counties.
Doosan is a global software and solutions provider that helps electric utilities and other megawatt-scale customers to evaluate, procure, integrate, and optimize energy storage and other distributed energy resources. Its parent company, Doosan Heavy Industries and Construction Co. Ltd., is headquartered in South Korea.
Facebook Comments