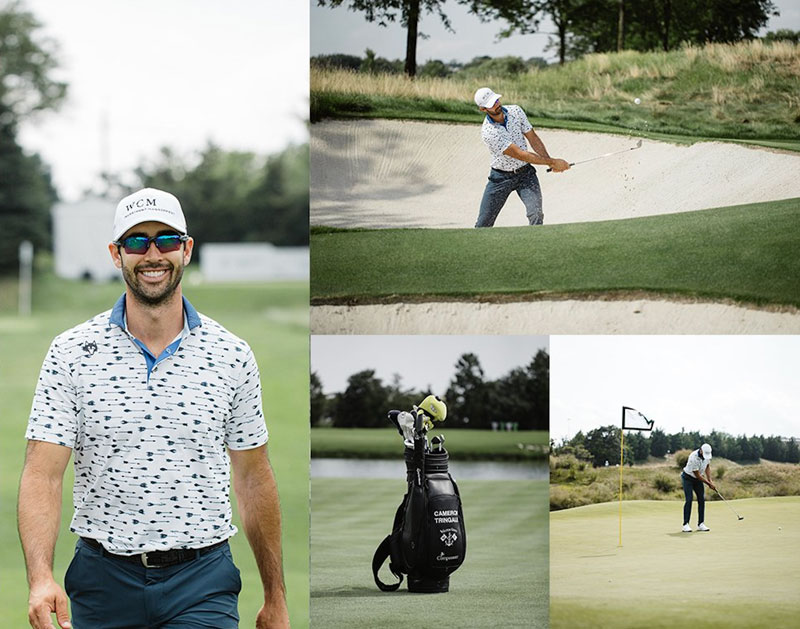 Greyson Clothiers, a boutique brand selling golf and active wear, will open a new location in mid-February at Bedrock's 1500 Woodward Ave. in downtown Detroit. The building is the former Wright-Kay building.
The shop will feature apparel that ranges from athletic and golf clothing to dress sport designed to be worn on or off the golf course. Greyson will be relocating from its former smaller space in the First National Building. The first floor space was last occupied by John Varvatos, which was closed due to the COVID-19 pandemic. Greyson will now occupy the first floor and mezzanine.
The brand will be joining a community of local and national businesses including Three Thirteen, H&M, DOSE Collective, Le Labo, Flowers for Dreams, The Lip Bar, House of Pure Vin, and more. Hours of operation will be 11 a.m.-8 p.m. Monday through Saturday and noon-5 p.m. Sunday.
"In the nearly two years that Greyson has been in the city, we have been so fortunate to have an outpouring of support for our brand," says Charlie Schafer, founder and CEO of Greyson Clothiers. "We have been afforded many opportunities to give back to the community, and I am excited for what is to come as we grow alongside the city. I look forward to more community outreach, exciting partnerships with local businesses, and expanding our ability to give back."
Customers will have access to a variety of Greyson products while in the heart of downtown, blocks away from Comerica Park and Shinola Hotel. Onsite embroidery for embellishment of products and a "Detroit Capsule" of men's and women's apparel are some of the activations planned for the store.
"Welcoming another small business to Woodward Avenue is a very exciting moment for us," says Ivy Greaner, COO of Bedrock. "Unique brands like Greyson are what continues to make downtown Detroit a shopping destination, and we cannot wait to watch their creative concept continue to grow."
The focus on community is a key element of Greyson's Detroit presence. Partnering with Detroit PAL, Greyson hosted a summer event to immerse Detroit's youth in golf. The youth enjoyed a day of golf and were served lunch. The partnership with Detroit PAL continues with additional efforts to raise golf awareness among the community's youth.
Greyson is a premier apparel partner of the Rocket Mortgage Classic for the third consecutive year. Appearances and events with PGA Tour player Morgan Hoffmann supported the Midnight Golf Program, a Bingham Farms-based youth golf nonprofit. Proceeds from store sales went to support the Rocket Giving Fund in 2020.
Greyson initially opened in Detroit as a pop-up in the spring of 2019 in conjunction with the inaugural Rocket Mortgage Classic.
Facebook Comments