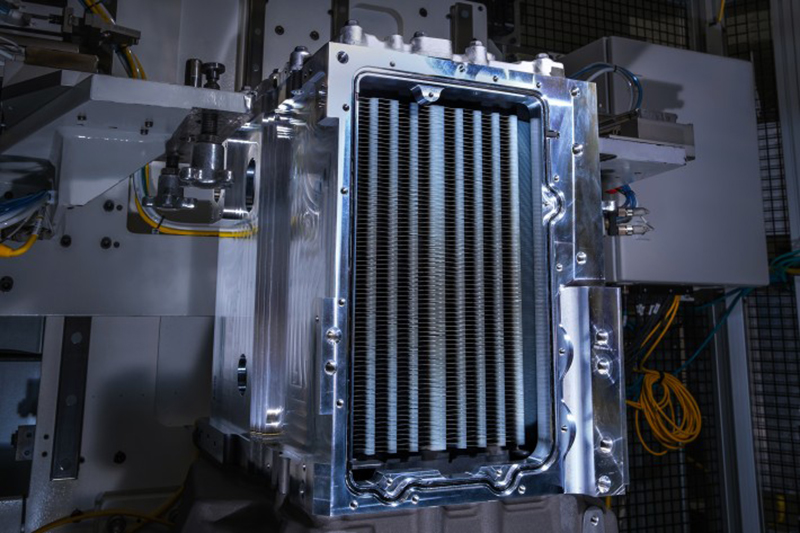 General Motors Co. in Detroit and Switzerland-based Liebherr-Aerospace have signed a joint development agreement covering the buildout of an electrical power generation system to demonstrate how hydrogen fuel cell-based power systems could be used in aircraft application.
The construction and testing of the system will be done at a specialized laboratory multi-system integration testing facility in Toulouse, France. It will incorporate GM's fuel cells, HYDROTEC power cube and fuel cell systems, along with GM's controls and models. Liebherr will leverage its position as a leading on-board aircraft system supplier to develop and integrate a system customized to the performance and economic requirements of commercial aircraft.
"Aircraft are a great litmus test for the strength and versatility of our HYDROTEC fuel cells," says Charlie Freese, executive director, Global HYDROTEC, at GM. "Our technology can address customer needs in a wide range of uses — on land, sea, air, or rail, and this collaboration with Liebherr could open up new possibilities for aircraft, transitioning to alternative energy power sources."
Francis Carla, managing director and chief technology officer at Liebherr, says GM's fuel cells could mean drastic modifications to on-board operation systems, and testing it thoroughly is key to making it mainstream. She adds GM's technology provides an advantage due to its past and current success in automotive and military programs.
This isn't the GM's first venture into aerospace technology — it partnered last month with Lockheed Martin to develop a new lunar rover — but it is the first aerospace application for the HYDROTEC technology.
In addition, GM, through its relationship with Honda, is one of the world's most advanced fuel cell developers in many industrial fields, now entering into aeronautics.
Founded in 1960 Liebherr-Aerospace is a leading supplier of integrated on-board aircraft systems. Liebherr's integrated aircraft system concept benefits from decades of investment in on-board thermal management and on-board power management.
Facebook Comments