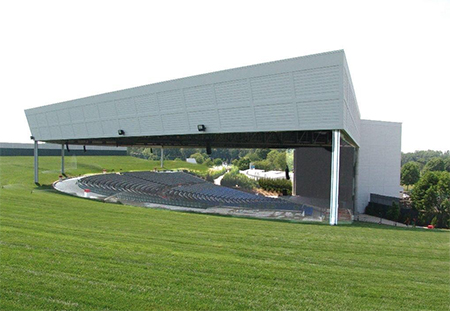 Livonia-based Thunder Audio has been upgrading the audio system for Freedom Hill Amphitheater in Sterling Heights, putting together a system that can handle nightly house shows as well as a variety of special performances and festivals for the 2015 season.
"Freedom Hill's commitment to optimum sound prompted the move to a new audio system," says Tom Celani, co-owner of Freedom Hill with Joe Vicari. "The names of the artists they have worked with are endless, they are known in the industry, and when we polled the bands to determine what companies they are most familiar with, Thunder is on top of everyone's list."
Additionally, the popular entertainment and events venue has created a mobile app for the 2015 season that allows fans to order food from their seats. Users will be able to order and pay for items from their seats, and then pick up their selections when it's ready at the food stands.
Thunder Audio will provide control packages, consoles, wireless equipment, and staff for the upcoming Freedom Hill concert season. Upcoming concerts include Boston, Harry Connick Jr., The Beach Boys and The Temptations, Paul Anka, REO Speedwagon with Night Ranger, and the Counting Crows, among many others. 
---