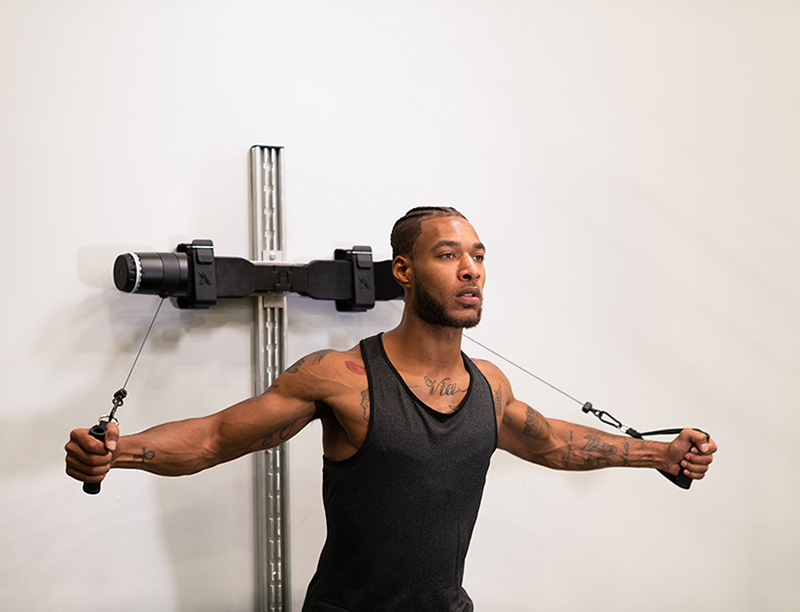 MAXPRO, a Detroit-based fitness startup that makes a versatile and portable fitness system, announced yesterday a strategic partnership with basketball Hall of Famer Shaquille O'Neal, who invested in the company.
"We've hit so many milestones in the past year but having an accomplished investor like Shaquille O'Neal on our team highlights how far we've come," says Nezar Akeel, founder and CEO of MAXPRO.
"My initial motivation for starting MAXPRO came to me because I kept missing workouts when I was traveling for business. Without a portable fitness system that I could take anywhere to workout anytime, I decided to invent my own so that I could help anyone get a great workout regardless of where they are."
The SmartConnect Portable Cable Machine offers up to 300 pounds of resistance and allows users to do a wide array of workouts from nearly anywhere due to the harness system on the back of the machine — and stay connected while exercising. A related app tracks repetitions and weight used, along with offering fitness classes.
Classic gyms and fitness centers suffered mass cancellations in 2020 due to the COVID-19 pandemic. Since MAXPRO was founded in 2019, they've grown from a Kickstarter campaign to a startup with over 10,000 units sold worldwide. The company projects 2021 revenue of more than $10 million.
"I'm so excited to partner with MAXPRO. They are an amazing company with a great vision and a unique product that I love to use," says O'Neal. "My whole mission is to motivate, inspire, and bring fun to the world, and MAXPRO is focused on the same thing."
---