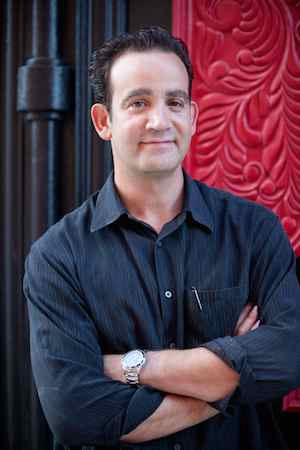 Tony Piraino, co-owner/operator of Firebird Tavern, at 419 Monroe Ave. in Detroit, spoke with DBusiness Daily News about menu changes, private parties, and what it's like to be based in Detroit's Greektown. Piraino and Owen Burke were previously co-owners of Pulse, a nightclub on Monroe, west of Randolph, that operated inside the first level of a parking garage for several years before the deck was demolished.
1. DDN: You've been in business for just over a year now. What changes have you made since opening?
TP: We updated the menu (last month) based on feedback we were receiving. We make everything from scratch here, and everything is local when we can do it, but we've expanded (our offerings) to include a few more entree options. Before, we just had things like a burger, a club sandwich, a chicken wrap, and some salads, but our customers wanted a little bit more variety. They wanted heartier options.
One of the items we recently added is meatloaf — which I know, meatloaf, whoop-de-doo — but it's really fantastic. It's got ground beef, pork, caramelized onion, a little pancetta, and a really unique sauce in it. It's gotten rave reviews so far. 
2. DDN: What factors do you consider when building your menu?
TP: The size of our menu is really dictated by the size of our kitchen and what we can do. We ask ourselves, "If we were packed, could we execute an average ticket time of 10 to 16 minutes (with this food selection)?" If the answer is no, we scale it back or we don't put that item on the menu. 
3. DDN: You're based in Greektown. How would you describe the culture of the business community?
TP: It's very cordial and inviting. The best thing about it is that people here understand that if one business does well, then they're going to do well. Very often, when people go out, they don't just hunker down and stay in one place. They may have dinner someplace, go to a ball game, and then have a drink somewhere else. Or they may just go bar hopping. So for (the neighborhood) to be so inviting like that it is fantastic. 
4. DDN: How much of an impact do private events have on your business?
TP: At the end of the day, it's probably about 20 percent of our business. The majority is corporate based, although the frequency of (wedding) rehearsal dinners has really picked up quite a bit. The space on the second floor really lends itself to getting out of a banquet room for a space that has more of an intimate feel and warmth to it. It's a laid-back venue, but it still delivers on the food service. 
5. DDN: What's next for Firebird?
TP: We've got some irons in the fire. We'd like to expand out into the parking lot a little bit and put a pergola out there for some outdoor seating. We'd also like to expand our kitchen a little bit to better meet the demand we're getting.
---