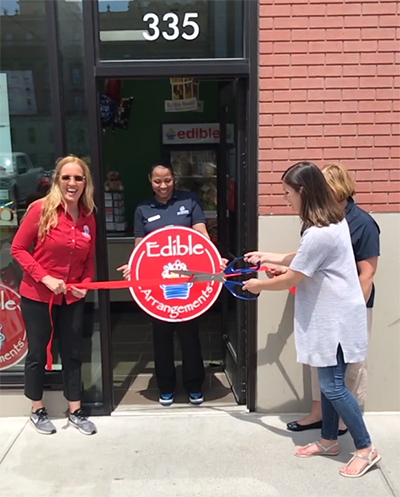 Edible Arrangements, which offers fresh-cut fruit arrangements, is opening a new location near Detroit's Central Business District and Greektown. The walk-in store will offer the company's traditional delivery items as well as snacks.
Located at 335 W. Lafayette, the store has relocated from its previous location in the Renaissance Center. It will include a smoothie bar and frozen yogurt line, grab-and-go treats, and more. Curbside pickup will also be available for call-in orders.
"Relocating this store from the Renaissance Center gives us greater flexibility to serve our growing customer base, as well as those looking for on-the-go food and snack options," says Cynthia Rose, co-owner of the new location.
The store will be open 9 a.m.-6 p.m. Monday-Friday, 8 a.m.-5 p.m. Saturday, and 10 a.m.-3 p.m. Sunday.
Edible Arrangements started as a single store in East Haven, Conn. in 1999 and has grown to more than 1,000 stores worldwide. In Michigan, there are stores in Ann Arbor, Belleville, Berkley, Brighton, Dearborn Heights, Farmington, Grand Rapids, Grosse Pointe, Lake Orion, Lansing, Plymouth, Rochester Hills, Shelby Township, Sterling Heights, Troy, Warren, Waterford, West Bloomfield, and more.
Facebook Comments