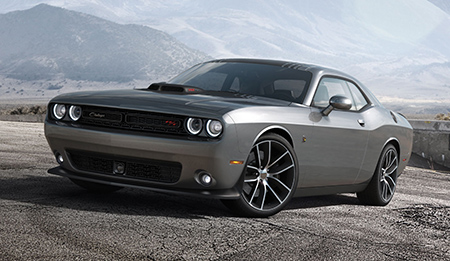 Auburn Hills-based Dodge has announced a partnership with Furious 7, the seventh installment in the Fast & Furious movie series.  The automaker also will partner with Atlantic Records on the music videos that accompany the Furious 7 soundtrack. 
"Fast Dodge cars, adrenaline-filled action, and heart-pounding music have fueled the Fast & Furious movie franchise," says Olivier Francois, chief marketing officer of FCA – Global, the parent company of Dodge.
In the movie, Vin Diesel drives a red 2015 Dodge Charger. A green and black Dodge Challenger is driven by Michelle Rodrigues. Chris "Ludacris" Bridges drives a 2015 Jeep Wrangler Unlimited.
FCA US, which includes Chrysler, provided nearly 30 vehicles for the action movie. The company also provided vehicles for the music videos, which feature current and vintage Dodge vehicles.
Furious 7 marks the final film appearance of one of the franchise's stars, Paul Walker, who died in 2013 in a car accident. The movie also stars Dwayne Johnson, Jason Statham, and Tyrese Gibson. 
Furious 7 opens in theaters on April 3. The soundtrack will be released on March 17.
Facebook Comments