Detroit's Housing and Revitalization Department today announced Preservation of Affordable Housing and Develop Detroit have broken ground on a new mixed-use and mixed-income development in Midtown Detroit's Sugar Hill Arts District.
The $36.3 million project will open in late 2021 on what is currently a vacant lot at the northwest corner of John R and Garfield streets (west of the John D. Dingell VA Medical Center).
The project will have 68 apartments, 11,900 square feet of retail, and 164 public parking spaces. Fourteen of the apartments will be set aside as affordable housing at 30 percent to 60 percent of the average median income, and will be targeted to formerly homeless veterans served by the HUD-VASH voucher program.
An outdoor green space adjacent to the building will be developed in coordination with Midtown Detroit Inc., to connect with other "green alleys" located in Midtown and serve the building's tenants, community residents, and visitors.
The design is one of the last projects by Phil Freelon, a celebrated Black architect. Freelon – whose works include the Smithsonian National Museum of African-American History and Culture in Washington, D.C. and Atlanta's National Center for Civil and Human Rights – passed away in 2019.
The development team includes Perkins & Will and McIntosh Poris as architects; Whiting-Turner is the general contractor, and VM3 Consulting Corp. is providing services to engage minority- and women-owned firms and Detroit-based workers and companies.
Preservation of Affordable Housing is a national developer of affordable and mixed-income communities with offices in Boston and Chicago. It has owned and managed two senior properties in Detroit and Troy, with 577 total apartments, since 2003.
"POAH is honored to help bring more quality, sustainable housing and access to opportunity," says Rodger Brown, managing director of real estate development at POAH. "We couldn't be more excited about this project in the heart of Midtown and to be partnering with Develop Detroit."
Develop Detroit is a Detroit-based, minority-owned developer of mixed-income communities and single-family homes across the city and for the full range of Detroiters.
"At Develop Detroit, we believe in high quality housing for all," said Sonya Mays, president and CEO of Develop Detroit. "This development not only will become home to Detroiters of all walks of life, but is also one that reflects the needs and desires of our neighbors in the community."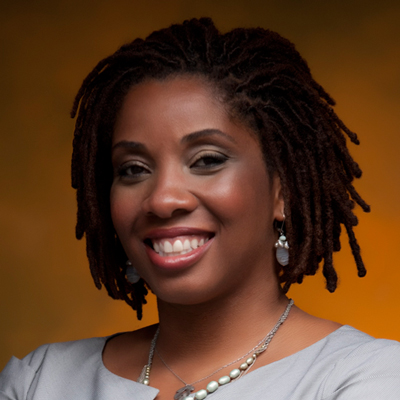 The financing structure of the public-private partnerships includes:
City of Detroit: $2 million in HOME, $1.71 million in community development block grants, $6.7 million from a Section 108 loan for the parking structure.
Michigan Economic Development Corp./Michigan Strategic Fund: $4 million in funding from the Community Revitalization Program and $2.25 million in Michigan Brownfield Tax Credits.
$9.8 million in New Market Tax Credit equity from PNC Bank, raised through NMTC allocations from Building America CDE Inc., Michigan Community Capital, Cinnaire, and PNC Bank.
A $4 million first mortgage from PNC Bank and $5 million in financing through Prudential Financial.
$250,000 from the Home Depot Foundation to assist with housing for veterans.
$300,000 in social impact financing from the Quicken Loans Community Fund.
Sugar Hill was a thriving entertainment and nightlife district from the 1940s to 1960s, with many African-American-owned establishments. The Sugar Hill Arts District was designated a national and local historic district in 2002, based on its history as a center of Detroit jazz and entertainment venues serving diverse audiences.
Today, Sugar Hill features a combination of residential, mixed-use, and arts-related businesses, and is home to cultural anchors such as the Museum of Contemporary Art Detroit (MOCAD), and the N'Namdi Center for Contemporary Art.
The six-acre district is bounded by Woodward Avenue, East Forest Avenue, John R, and East Canfield Street.
Facebook Comments