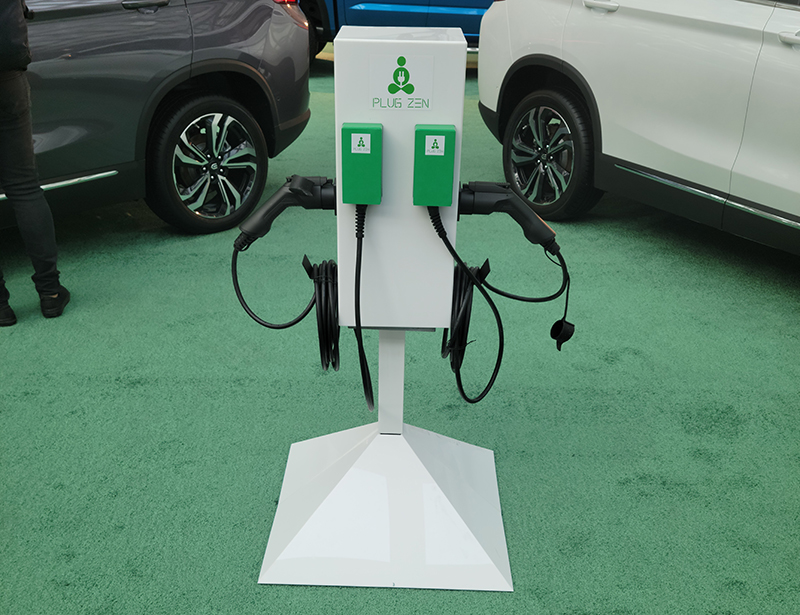 Plug Zen, a Detroit startup focused on delivering an adaptive, cost-effective EV charging solution, debuted prototypes of its EV charging station and charger earlier this week during the AutoMobility LA and LA Auto Show events in Los Angeles.
Kwabena Johnson, a former engineer at Ford Motor Co., Detroit Electric, and Mullen Technologies, founded the company in 2020 and serves as its president.
"I formed Plug Zen in response to the growing need for more public charging stations and to facilitate greater EV adoption," says Johnson. "I've leveraged Detroit's expertise in automotive engineering, production, and distribution to develop and deploy Plug Zen's products, and plan to launch a proof-of-concept pilot for apartment buildings and workplaces in the first quarter of 2022."
Plug Zen will offer a suite of EB products — including charging stations, chargers, wireless pads, and placement charts — that are designed to provide simultaneous vehicle charging and adaptive wireless options.
The company seeks to promote EV adoption in automotive, fleet, multi-housing, municipality, retail, and utility markets by eliminating range anxiety, decreasing EV charging costs for all stakeholders, accelerating the growth of EV infrastructure, and increasing Detroit manufacturing jobs.
The company's product will be scalable, upgradable to wireless, and able to charge up to 10 vehicles simultaneously while being manufactured in the United States.
Facebook Comments