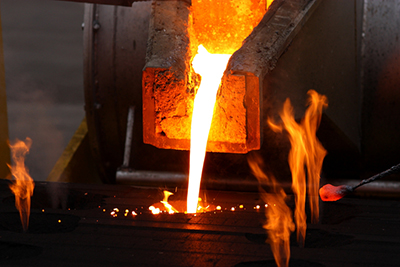 American Axle & Manufacturing Holdings Inc., a Detroit manufacturer of automotive drivetrain components, has sold its Grede Foundries iron casting operations in Milwaukee to funds managed by Gamut Capital Management in New York City for $245 million.
Grede develops, manufactures, assembles, and supplies ductile, gray, and specialty iron castings and machined components for automotive, commercial vehicle, and other industrial markets at 10 manufacturing facilities. As a unit, Grede generated $781 million in sales ($741 million excluding intercompany transactions) during 2018.
"The sale of Grede will enable us to streamline our business, accelerate our debt reduction initiatives and enhance our margin profile," says David C. Dauch, chairman and CEO of AMM.  "We will continue to optimize and invest in our highly-engineered product portfolio, focus on profitable growth opportunities including electrification, and further strengthen AAM's value proposition to all key stakeholders."
Jordan Zaken, founding partner of Gamut, says, "Grede is a market-leading supplier of high-performance, mission-critical castings with national scale, a blue-chip customer base and significant opportunities for growth. We are excited to partner with Grede and its dedicated employee base in its next chapter as an independent company focused on operational excellence and best-in-class delivery for its customers."
AAM will retain its El Carmen, Mexico iron casting operations. The El Carmen facility will continue to provide vertical integration benefits to AAM, while also continuing to serve external customers in Mexico and other global markets.
The $245 million sale price will consist of $185 million in cash and a $60 million deferred payment obligation, subject to certain customary adjustments. Net cash proceeds will primarily be used to repay outstanding indebtedness. The transaction is expected to close in the fourth quarter of 2019, subject to customary closing conditions, including the receipt of regulatory approvals.
Facebook Comments