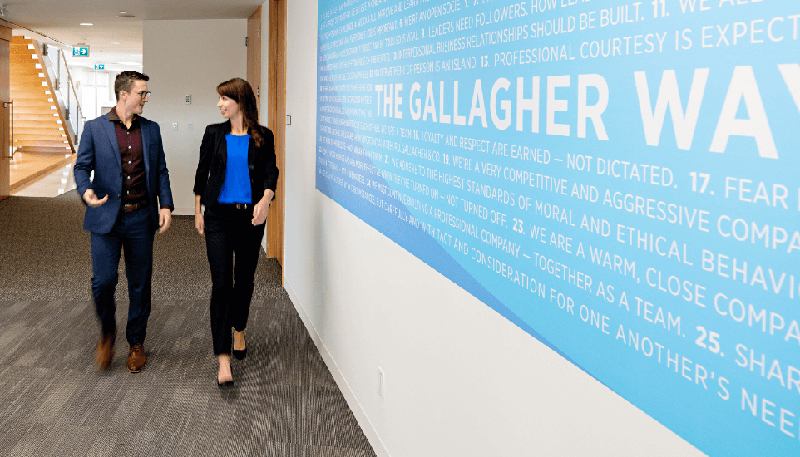 Gallagher, a global insurance brokerage, risk management, and consulting services firm, has announced a strategic multi-year partnership with Ilitch Sports + Entertainment (IS+E), the business division of the Detroit Tigers, Detroit Red Wings, The District Detroit, Olympia Parking, and the Ilitch joint venture interest in 313 Presents.
As the Official Insurance Broker, Benefits, and Risk Management Services Partner of the Tigers and Red Wings, the partnership will feature community impact programs benefiting the Detroit Tigers Foundation, Detroit Red Wings Foundation, and Ilitch Charities.
The partnership will introduce Gallagher branding in the upper and lower suite levels at Comerica Park. In addition, the former Gate C at the ballpark now will be named the Gallagher Entry. The Tigers host Opening Day on April 8 in a game against the Chicago White Sox.
"We are very excited to participate in this community and marketing partnership with Ilitch Sports and Entertainment," says Christopher Mead, Gallagher's chief marketing officer. "The Detroit area is home to hundreds of Gallagher employees and clients. This partnership allows Gallagher to connect with the community and support the dynamic Detroit business landscape."
Gallagher also will have a presence on both the Detroit Tigers Radio Network and the Detroit Red Wings Radio Network.
Through the partnership, Gallagher also will provide insurance, benefits, and risk management services to the Ilitch companies.
"We are excited about this new relationship with Gallagher, and to welcome them to the Ilitch Sports + Entertainment family," says Chris Coffman, senior vice president of corporate partnerships. "We look forward to partnering with them for years to come and can't wait for Opening Day in Detroit."
Gallagher is one of the world's largest insurance brokerage, risk management and consulting firms with more than 39,000 employees, has its headquarters northwest of Chicago in Rolling Meadows. The company's Michigan operations includes offices in Bloomfield Hills, Dearborn, St. Clair Shores, Kalamazoo, and two in Grand Rapids.
Facebook Comments