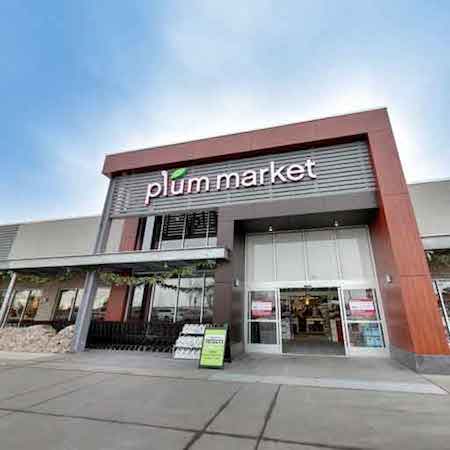 The Detroit Pistons today announced that Farmington Hills-based Plum Market is the official food service provider for the Pistons organization and will open a new 5,000-square-foot café and retail store inside the Henry Ford Detroit Pistons Performance Center being constructed in Detroit's New Center neighborhood.
Plum Market is a privately-owned company that operates six full-service grocery stores and 10 food service operations throughout southeast Michigan and Chicago.
The new quick service food and beverage concept in downtown Detroit will also feature a coffee shop, grab-and-go marketplace, casual dining experience, and more. Ann Arbor-based Zingerman's will also provide its signature artisan products and brewed coffee at the new Plum Market location.
"We are proud to partner with Plum Market and Zingerman's on their ventures in downtown Detroit," says Tom Gores, owner of the Detroit Pistons.  "They are both Michigan-based companies that share our desire to contribute to the continued revitalization of our city. This partnership will be great for our team, our employees and for the community, making New Center even more attractive to additional investment."
As the official food provider of the Detroit Pistons, Plum Market will deploy a team of chefs dedicated to serving the team breakfast, lunch, and dinner. Plum Market chefs will also work in conjunction with the team's athletic staff and nutritionists from Henry Ford Health System to personalize food options from a stock of legacy recipes.
"We are focused on connecting our team to the community and we want our practice facility and team headquarters to be a destination that is inviting to the public," says Arn Tellem, vice chairman for the Detroit Pistons.  "Plum Market and Zingerman's Artisans will be an exciting new food destination for the city.   It aligns perfectly with our vision for this world-class development – a center for fitness, health and basketball programming that provides opportunities for future growth and investment in Detroit."
The new Plum Market location is slated for completion when the Henry Ford Detroit Pistons Performance Center becomes operational.
Facebook Comments